Chris Buxton Biography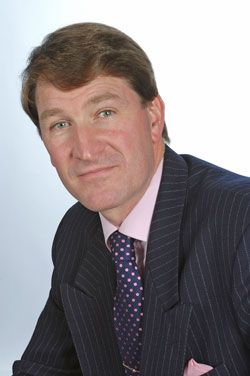 Chris Buxton is the CEO of the PPMA Group Ltd. which incorporates four UK trade associations including the British Automation and Robot Association (BARA). He joined the organisation from BAE Systems where he was responsible for their Sales & Marketing Operations. The latter two years of his career at BAE were spent on secondment to the UK Cabinet Office where he was one of four industry representatives working on a Prime Minister sponsored initiative to reduce the burden of inappropriate and disproportionate regulation on the private sector.

Prior to BAE, Chris held a number of senior management positions including Marketing Director for Brown & Root Services, Sales & Marketing Director of Dalkia Energy and Technical Services Ltd., Marketing Manager for Taylor Woodrow Mgt. & Engineering and Regional Business Manager for Perkin Elmer Nuclear Systems.

He is a Chartered Physicist and spent a number of years in research at the Royal College of Science and the MRC at Cambridge where he was working on the structural analysis of Cancer related plasma proteins. Since then the primary thrust of his professional experience has been in Business Development, and Strategic Market Planning.