Changes to Bosch Rexroth management in North America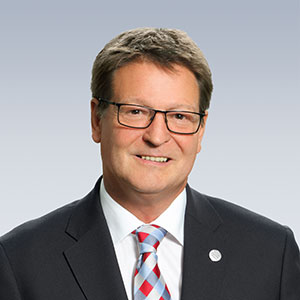 Greg Gumbs is to be appointed as the new President and CEO of Bosch Rexroth North America
Paul Cooke retires after 38 years with Bosch Rexroth
Paul Cooke, President and CEO of Bosch Rexroth North America, based in Charlotte, NC, USA, will retire on December 31, 2020 after 38 years of distinguished service in various international positions within Bosch Rexroth.
His successor as of December 1, 2020 will be Greg Gumbs, most recently Vice President & General Manager Electrical Automation Solutions at EATON Corporation. Greg will join Bosch Rexroth effective September 1, 2020 in preparation for his future responsibility and will be based at Bosch Rexroth North American headquarters in Charlotte, NC.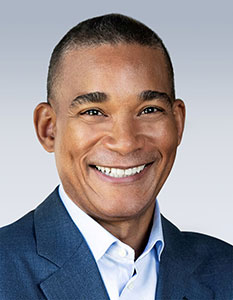 After completing his degree in electrical engineering, Greg started his professional career in 1997 as an application engineer in the Global Technical Service Group of Rockwell Automation, Inc. He later held various drive systems engineering, sales, marketing, services and management positions within Rockwell before taking over as Director Commercial Sales Support and Market Development.
In 2007, Greg joined the EATON Corporation Industrial Sector as Vice President Sales Americas for Hydraulics Business. In 2013, he became General Manager for the Hydraulic Hose and Fittings Business. In 2015, he moved to EATON Electrical Sector as Vice President & General Manager of EATON Electrical Automation Solutions.
"Bosch Rexroth is an amazing organization with a bright future given the strong foundation of technology leadership and customer focus. I am honored to join the Bosch family and looking forward to leading this talented team forward in close partnership with our channel partners," said Greg.
In addtion to an electrical engineering degree from DeVry University, Greg obtained his MBA with a focus on Leadership and Global Business Management from Weatherhead School of Management at Case Western Reserve University.
About Bosch Rexroth
As one of the world's leading suppliers of drive and control technologies, Bosch Rexroth ensures efficient, powerful and safe movement in machines and systems of any size. The company bundles global application experience in the market segments of Mobile Applications, Machinery Applications and Engineering, and Factory Automation. With its intelligent components, customized system solutions and services, Bosch Rexroth is creating the necessary environment for fully connected applications. Bosch Rexroth offers its customers hydraulics, electric drive and control technology, gear technology and linear motion and assembly technology, including software and interfaces to the Internet of Things. With locations in over 80 countries, roughly 31,000 associates generated sales revenue of roughly 6.2 billion euros ($7.3 billion) in 2019.
About Bosch
The Bosch Group is a leading global supplier of technology and services. It employs roughly 400,000 associates worldwide (as of December 31, 2019). The company generated sales of 77.7 billion euros ($84 billion) in 2019. Its operations are divided into four business sectors: Mobility Solutions, Industrial Technology, Consumer Goods, and Energy and Building Technology. As a leading IoT provider, Bosch offers innovative solutions for smart homes, Industry 4.0, and connected mobility. Bosch is pursuing a vision of mobility that is sustainable, safe, and exciting. It uses its expertise in sensor technology, software, and services, as well as its own IoT cloud, to offer its customers connected, cross-domain solutions from a single source. The Bosch Group's strategic objective is to facilitate connected living with products and solutions that either contain artificial intelligence (AI) or have been developed or manufactured with its help. Bosch improves quality of life worldwide with products and services that are innovative and spark enthusiasm. In short, Bosch creates technology that is "Invented for life." The Bosch Group comprises Robert Bosch GmbH and its roughly 440 subsidiary and regional companies in 60 countries. Including sales and service partners, Bosch's global manufacturing, engineering, and sales network covers nearly every country in the world. The basis for the company's future growth is its innovative strength. Bosch employs some 72,600 associates in research and development at 126 locations across the globe, as well as roughly 30,000 software engineers.