CCS releases new generation of flat dome lights that deliver clearer, brighter illumination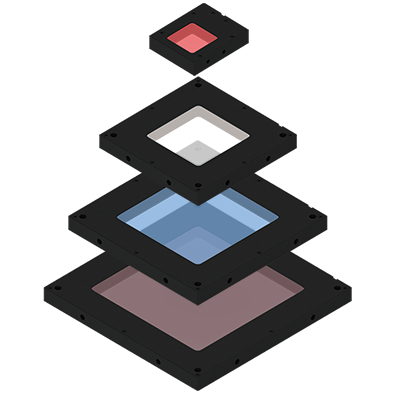 Kyoto, Japan – CCS, the world's leading manufacturer of LED lighting in machine vision image processing, has released the LFXV Series, a renewal of its industry-leading LED flat dome lights. These lights are effective illumination solutions for packaged goods, especially if their surfaces are uneven or highly reflective.
The CCS flat dome lights achieve the illumination effects of coaxial and dome lights using a dot pattern printed on the light-guiding diffusion plate. In the LFXV Series, the plate has been redesigned so that the dot pattern is barely visible in the image for a clearer, brighter field of view.
The LFXV Series achieves this illumination effect in a fraction of the space of a coaxial or dome light. To match the growing trend for more compact machine design, the LFXV Series is also slimmer and lighter than previous versions for further space-saving capability.
The LFXV Series is available now in four sizes (25, 50, 75, 100mm) in white, red, blue, and infrared.
For more information, please do not hesitate to contact us or visit our website.