Brian Huse, Former Director of Marketing & PR of RIA, Passes Away at 50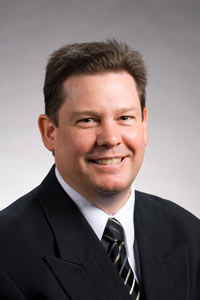 Brian Huse, a key member of the Robotic Industries Association (RIA) team for more than 15 years, died on July 19 at the age of 50.
"Brian played an integral role in many of RIA's key activities over the years, such as the expansion of the Robotics Online website, the launch of our webinar series, and the branding of the Automate trade show," said Jeff Burnstein, President of RIA. "He was very passionate about robotics, but what I'll always remember is his love for his wife Jeanne and their three sons. All of us at RIA send our deepest condolences to his family."
In addition to RIA, Huse worked for several automation industry companies including Norgren, Delmia, and most recently, Güdel.
"In just a year Brian became an integral part of the Güdel team, both here in Ann Arbor and at our Swiss headquarters," noted Joe Campbell, Vice President at Güdel. "Brian was a bright spot in the office - we already miss his positive attitude, energy and creativity."
Visitation will be held on Thursday, July 23 from 4-8pm at Harry J. Will Funeral Home, 37000 Six Mile Road in Livonia. The funeral service will be held on Friday, July 24 at 11am (in state at 10am) at the Funeral Home. Donations can be made to Jeanne Huse c/o of the Harry J. Will Funeral Home.