Benefits of Powerful Robotic Palletizing Deployment
There are sufficient challenges in supply chain disruption and logistics, particularly palletizing during the two-year Covid-19 reality. According to the data from the Labor Department, in the US, 4.3 million US workers left jobs for a hot labour market in August 2021. This 3% decrease significantly influenced warehouse workers' supply, directly impacting the supply chain.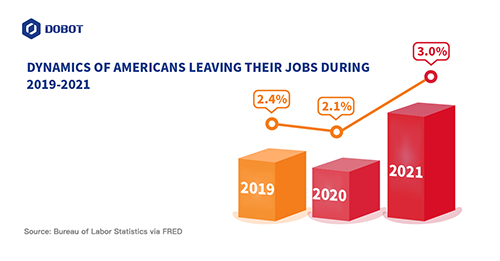 Robotics technology can tackle these challenges in palletizing, particularly as an essential part of logistics management.
Palletizing is quite a cumbersome task for a lot of manufacturing lines. Traditional palletizing is a repetitive and tedious process, which can be delegated to a collaborative robot. Many businesses refer to automated palletizing to enhance logistics and warehouse management.
Thus, if you have already decided or still hesitating to optimize palletizing, exploring its benefits will help you get practical advice on the general process.
Benefits of Applying Robotic Palletizing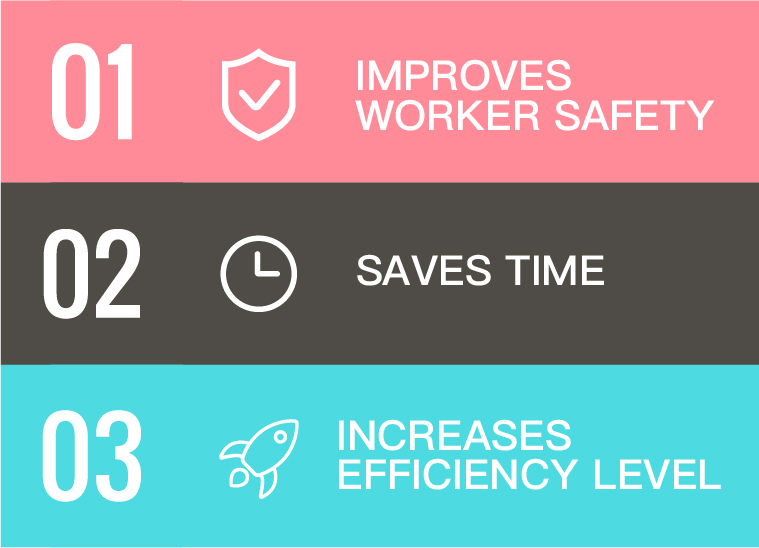 Learning the benefits of palletizing with the help of collaborative robots will power up your knowledge.
1. Robotic palletizing improves worker safety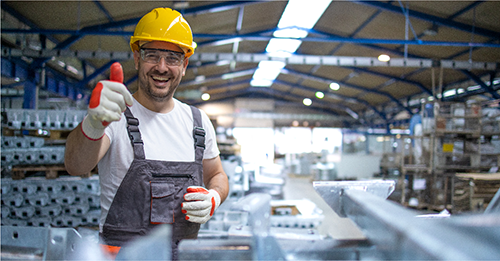 A robotic arm enhances worker conditions using ergonomic benefits. A cobot assures handling, loading, and unloading palletized items and is responsible for quality control.
2. Robotic palletizing saves a valuable resource in manufacturing - time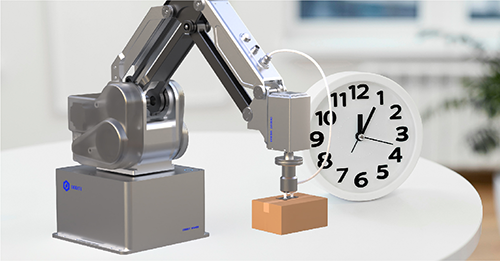 DOBOT MG400 robotic arm fits palletizing in the lightweight industry
It is challenging to keep up with the quality of hand wrapping palletizing. Staying accurate and precise is a complex task for workers. Therefore, collaborative robots can make pallets much faster and more efficiently.
3. Robotic palletizing increases efficiency level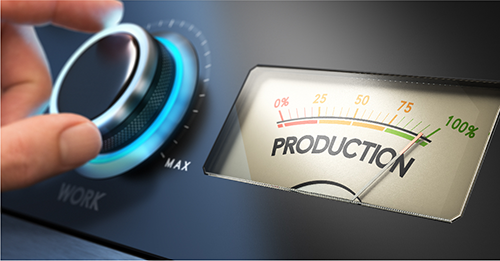 Traditional palletizing has a high probability of errors because incorrect pallets' arrangement resulted in poor efficiency levels. Robotic arms resolve all the problems.
All these benefits lead to a prime need of providing simple clues on how to automate palletizing systems from the users' point of view.
Robotic Arm Use in Palletizing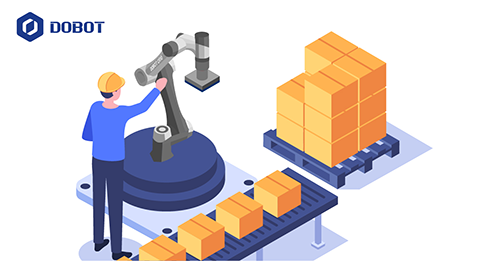 Automated palletizing can increase productivity and product quality, leading to lower costs and increased profitability. There is a difference in robotic arms based on the industrial choice and the payload required for a specific palletizing task.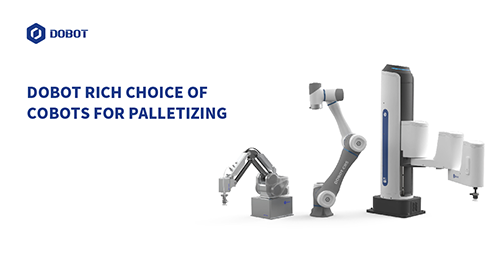 DOBOT MG400, CR series, M1 Pro collaborative robots respectively
DOBOT collaborative robots are widely applied in palletizing tasks for multiple industries. For example, DOBOT MG400 and M1 Pro, with a payload of 500 g and 1,5 kg, respectively, are suitable for lightweight sectors such as the electronics manufacturing industry.
At the same time, businesses operating in the weight industry, such as chemical, might use robotic arms with a higher payload for palletizing tasks. With payloads from 3 kg to 16 kg, the DOBOT CR series are exceptional robotic palletizers that can replace two workers operating during 24 hours, including day and night shifts.
To Sum Up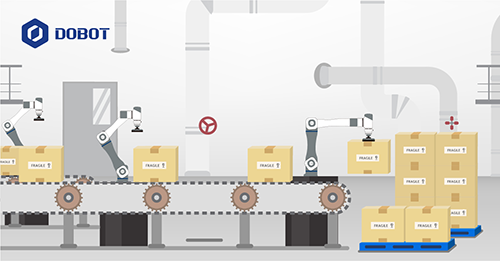 Automated palletizing contributes to an enhanced manufacturing level and opens up additional expansion opportunities. Businesses having multiple industry directions can apply different collaborative robots to optimize palletizing. Using robotic palletizing is a cost-effective and time-saving strategy of penetration production.
What are the other advantages of adopting automated palletizing? Share your ideas with us.