Beckhoff Unaffected by COVID-19 Outbreak in Gütersloh, Germany Area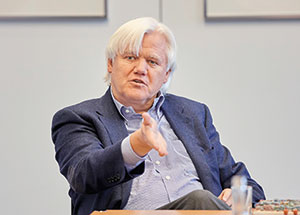 Despite a district lockdown, company headquarters and production remain fully functional through proactive measures
VERL, Germany – The Beckhoff Automation headquarters in Verl, Germany, and its regional production facilities remain completely operational despite a COVID-19 outbreak in the Gütersloh district. Local authorities instituted a regional lockdown until June 30 after 1,600 employees at Germany's leading meat production plant in Rheda-Wiedenbrück tested positive for coronavirus.
"We would like to report to our customers, partners and also to the citizens of the Gütersloh district that Beckhoff took extensive safety measures long before and independently of the current local lockdown, in order both to protect the health of our employees and to maintain our production operations at 100%," said Owner and Managing Director Hans Beckhoff.
All Beckhoff Automation subsidiaries and offices outside the Gütersloh district remain unaffected by the area coronavirus outbreak and operate at full service while following regionally applicable official regulations. The company has successfully prevented infections within its operations and has been completely functional since the first outbreak of the novel coronavirus in Germany at the end of February.
"Particularly since the district of Gütersloh, the home region of our company, is now strongly affected by the pandemic, I would like to emphasize once again that we are doing everything possible to stem the further spread of the virus. So far, no infections have occurred in our company. We are currently testing the entire local staff. Three hundred and twenty employees have already been tested for COVID-19, all completely negative. A further 1,000 production employees currently working at the sites in the Gütersloh district are to be tested immediately. This will be followed by tests of all our colleagues who have already been working in their home offices since March, or again since last Wednesday, within the context of the safety measures we have taken," Beckhoff added.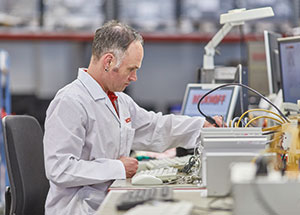 Production continues at full capacity while maintaining social distancing measures and separate shifts, and 80% of office staff continue to telework. As such, Beckhoff is 100% available to customers in every respect.
"In our production, we handle the usual volume with no restrictions. All customer orders are implemented as planned and made available at the usual delivery times," Beckhoff said, adding that sales, support and service are also fully operational. "Every customer can reach their usual contact person under the known contact details."
The company will also continue research and development projects as usual, according to Beckhoff: "These are very unusual times, which we must counter with consistent measures and responsible action. The fact that we are able to do this as a company has already been proven in the first phase of the pandemic since March." At the beginning of June, Beckhoff decided to cautiously lift some of the COVID-19 safety measures, as at that time there were signs that the general incidence of infection had levelled off. Since last Wednesday, Beckhoff Automation locations in Verl, Avenwedde and Herzebrock have now resumed all protective measures originally taken at the end of March.
"In addition to the strict hygiene rules, working from home offices and the separate two- or three-shift system in production, which enables us to narrow down clearly defined groups, we also rely on the sense of responsibility of our colleagues," Hans Beckhoff said. "I am sure that all Beckhoff employees will comply with all social distancing rules in their private lives as well the limiting of private travel. Business trips are only permitted in very justified exceptional cases, and even the reception of external visitors here at the Verl site is limited to absolutely necessary exceptions."
About Beckhoff
Beckhoff Automation is a provider of advanced and open automation solutions based upon proven technologies for customers to implement high performance control systems faster and at a lower overall cost than traditional PLC and motion control systems. Beckhoff's "New Automation Technology" product range includes PC-based control, Industrial PCs, automation controllers, operator interfaces, I/O, servo drives and motors. With representation in more than 60 countries, Beckhoff is well-positioned to provide global sales and service to its customers. Beckhoff sales and service are handled directly, with no intermediaries involved for exceptional customer service and consultation.