Beckhoff Increases Northeast US Presence with Boston, Philadelphia Area Offices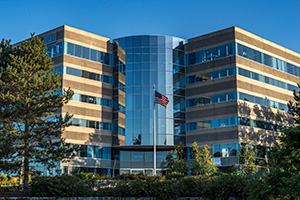 New office locations meet demands of growing customer base, will expand sales, support and training capabilities in key markets

SAVAGE, Minnesota – Beckhoff Automation recently expanded its footprint in the Northeast region with new offices in Greater Boston and Philadelphia. Both locations, strategically selected based on growing customer demands and market share in these areas, will provide additional applications engineering, sales and training resources. New Automation Technology showrooms at the two offices will also offer hands-on experiences with Beckhoff hardware and software for engineers and business leaders.

The Philadelphia Technology Center in Wayne, Pa., comprises about 5,000 square feet while the Boston-area sales and support office, located in Burlington, Mass., occupies 3,500 square feet. Sizable training rooms at each office will offer numerous educational opportunities for Beckhoff customers who want to increase their expertise in PC-based control, advanced motion control, mechatronics and EtherCAT industrial Ethernet technology.
"Increasingly in the Northeast, engineers and technology leaders across many industries are recognizing the advantages of PC-based automation from Beckhoff as a solution for smart factories, high-performance machines and innovative research labs," said Graham Harris, East Region Manager for Beckhoff Automation LLC. "Our new office openings in this region, as well as throughout North America, respond to current and future demands for our innovative technologies, including IoT-enabled TwinCAT 3 automation software, highly deterministic EtherCAT with its upcoming gigabit expansion, scalable Industrial PCs and a portfolio of category defining motion control products such as the eXtended Transport System (XTS)."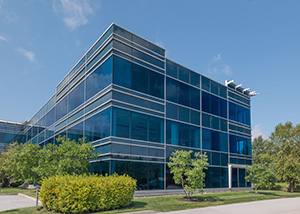 The growing physical presence of Beckhoff has been a key to the company's continued revenue and market share gains, according to Material Handling & Intralogistics Manager Doug Schuchart. "Beckhoff has become a go-to solutions provider for high-tech companies in the Northeast and beyond, whether they are new start-ups looking for leading-edge solutions or established industry leaders migrating from outmoded architectures," said Schuchart, who is based at the Philadelphia office and oversaw both projects.

In addition to expansions in Boston and Philadelphia, Beckhoff plans to open several new North American facilities in 2019 and 2020 in or near Los Angeles, Houston, Denver, Milwaukee and Orlando, Fla., as well as Mexico City and Vancouver, B.C. Along with its U.S. headquarters in Savage, Minn. (Minneapolis area), Beckhoff maintains regional offices in Charlotte, N.C.; Mason, Ohio (Cincinnati area); Woodridge, Ill. (Chicago area); Mill Creek, Wash. (Seattle area); Plano, Texas (Dallas area); Carlsbad, Calif. (San Diego area); and San Jose, Calif., at the company's Silicon Valley Technical Center. Beckhoff Canada is headquartered in Mississauga, Ontario (Toronto area), and maintains a regional office in Laval, Quebec (Montreal area).
About Beckhoff Automation
Beckhoff Automation is a provider of advanced and open automation solutions based upon proven technologies for customers to implement high performance control systems faster and at a lower overall cost than traditional PLC and motion control systems. Beckhoff's "New Automation Technology" product range includes PC-based control, Industrial PCs, automation controllers, operator interfaces, I/O, servo drives and motors. With representation in more than 60 countries, Beckhoff is well positioned to provide global sales and service to its customers. Beckhoff sales and service are handled directly, with no intermediaries involved for exceptional customer service and consultation.