Beckhoff Expands Presence in Charlotte with New Regional Office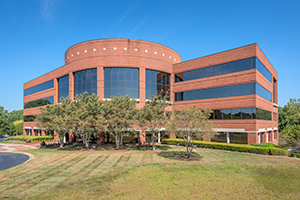 By upgrading its location in North Carolina, Beckhoff adds showroom, training space and increased support capabilities

SAVAGE, Minnesota – Beckhoff has moved its regional office in Charlotte, North Carolina, to a larger location to meet constant growth in customer base and market share in the area. Boasting nearly 4,400 square feet, the new office offers exciting advantages compared to the previous Charlotte location that Beckhoff opened in 2012. The office enhances workspaces for local sales and support engineers, and it adds a spacious training room for customers and a state-of-the-art showroom to showcase the latest in New Automation Technology from Beckhoff.

While the sleek, open office design improves productivity for local Beckhoff staff, it also benefits customers for training, with an expanded room to provide an even more comfortable learning experience. The office's showroom will include high-tech demos and a product display wall to give all customers hands-on experience with new Beckhoff technologies. With these expanded capabilities, Beckhoff will continue growing its presence and customer base in the Charlotte area.
"While Beckhoff already has demonstrated signicant success in the area, the new Charlotte office will present those in the Southeast region with greater access to automation hardware and software through our increased capacity for local training, seminars and support," said Graham Harris, East Region Manager for Beckhoff Automation LLC. "The office location is also more conveniently located for current Beckhoff clients and promotes more opportunities with potential customers in the area."
In addition to the expansion in Charlotte, Beckhoff plans to open several new U.S. facilities in 2020 and 2021 in or near Denver, Los Angeles, Houston, Milwaukee and Orlando. Along with its U.S. headquarters in the Minneapolis area, Beckhoff maintains numerous regional offices in prominent metropolitan areas across North America. Headquartered in Mississauga, Ontario, Beckhoff Canada maintains a regional office in Montreal, Quebec, and will open a regional office in Vancouver, British Columbia, in 2020. Beckhoff Mexico was established in 2019 in Mexico City.
About Beckhoff Automation
Beckhoff Automation is a provider of advanced and open automation solutions based upon proven technologies for customers to implement high performance control systems faster and at a lower overall cost than traditional PLC and motion control systems. Beckhoff's "New Automation Technology" product range includes PC-based control, Industrial PCs, automation controllers, operator interfaces, I/O, servo drives and motors. With representation in more than 60 countries, Beckhoff is well positioned to provide global sales and service to its customers. Beckhoff sales and service are handled directly, with no intermediaries involved for exceptional customer service and consultation.