B&R Industrial Automation Introduces Open Communication for Industry 4.0
Additional OPC UA functions in Automation Studio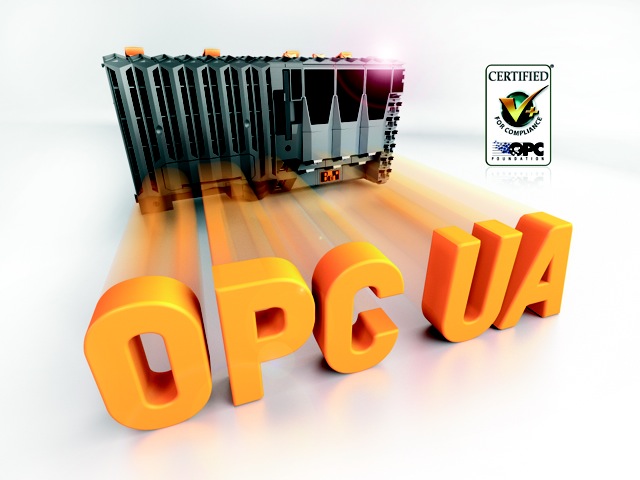 B&R continues to advance the integration of OPC UA in the B&R Automation Studio development software. With POWERLINK, openSAFETY and OPC UA, B&R offers its customers the perfect tools to meet the high demands of Industry 4.0.

Automation Studio supports OPC UA clients and servers directly on the controller, thus allowing vertical communication to SCADA, MES and ERP systems as well vendor-independent communication from PLC to PLC. With new PLCopen-compliant OPC client function blocks, this communication can be easily implemented in the application software regardless of the hardware being used. Through the support of OPC UA subscriptions, larger amounts of data can be transferred faster.

More efficient development
OPC UA is standardized in accordance with IEC 62541 and offers easy-to-use functions for vendor-independent data exchange. This makes it easy for software developers to engineer complex systems with high data communication demands. Implementing flexible and modular automation solutions more easily is the result.

B&R company profile
B&R is the world's largest and most successful private company in the area of automation equipment manufacturing. The motto "Perfection in Automation" has provided the foundation for the company since B&R was founded in 1979. Today, B&R employs 2,500 employees worldwide and has an exceptional global presence with 175 sales offices in 75 countries.

As a global leader in industrial automation, B&R combines state-of-the-art technology with advanced engineering to provide customers in virtually every industry with complete solutions for machine and process automation, motion control, HMI and integrated safety technology. With industrial fieldbus communication standards like POWERLINK and openSAFETY as well as the powerful Automation Studio software development environment, B&R is constantly redefining the future of automation engineering.

B&R Industrial Automation, Inc. North America, based in Atlanta, GA, has been working closely with its customers since 1987. Since then, B&R North America has continuously grown as a sales and support organization through both direct sales offices and B&R's unique Automation Partner distribution network. Today, B&R North America has a network of 25 offices throughout the USA and Canada and is there for its customers locally.