Automation Alley Senior Director named to Crain's Detroit Business Notable Women in STEM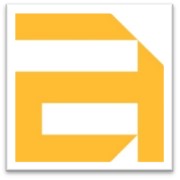 TROY, Mich. - Automation Alley, Michigan's Industry 4.0 knowledge center, is pleased to announce that Cynthia Hutchison, senior director, has been recognized on the Crain's Detroit Business list of Notable Women in STEM. This report salutes acclaimed women professionals who demonstrate excellence and encourage further professional development within the science, technology, engineering and mathematics fields.
The distinguished visionaries on the list were selected based on their career accomplishments, involvement in civic and non-profit activities, and mentorship of others in the field. Crain Content Studio worked with advisors in STEM to review nominations and select the final honorees. Hutchison's profile can be viewed here.
As Automation Alley's senior director, Hutchison has spearheaded multiple efforts that have helped shift the organization from its Oakland County tech hub roots to a recognized global leader for Industry 4.0—or the Fourth Industrial Revolution of smart and connected factories that converge cyber and physical systems. Under Hutchison's leadership, Automation Alley has become Michigan's Industry 4.0 knowledge center, convening thought leaders including the World Economic Forum and serving Michigan's manufacturing ecosystem during this time of rapid technological advancement.
As senior director, Hutchison has helped to introduce several STEM-related programs to Automation Alley's offerings, including the popular Tech Takeover event series, which provides Automation Alley members an opportunity to showcase their expertise on smart technologies for Industry 4.0 while preparing the supply chain for the digital revolution. Hutchison also helped introduce Automation Alley's new MI Smart Factory Tour, which gives college students working towards STEM degrees the opportunity to tour Michigan smart factories and learn about new cutting-edge technologies while simultaneously giving manufacturers accessibility to potential future employees.
In addition to these programs, Hutchison also championed a new collaborative approach between industry, academia and government for Automation Alley's signature Technology in Industry Report and brought in major sponsors for Automation Alley's global Industry 4.0 conference, Integr8, which, now in its third year, will be moving to Detroit's Cobo Center in November to accommodate skyrocketing popularity.
"Cynthia Hutchison brings a multi-faceted strategic focus to Automation Alley," said Tom Kelly, Automation Alley executive director and CEO. "At the heart of it, Cynthia is a STEM connector who maximizes her innate ability to identify issues and offer solutions. Through introductions and business partnerships, generating new Automation Alley programming, and commanding Automation Alley events and sponsorships, her creativity and strong business approach have helped elevate our organization within Michigan while bringing us to the global stage."
In 2006, Hutchison was named one of 13 "Michiganians of the Year" by the Detroit News for her efforts on behalf of Band of Angels, an international advocacy and support organization she founded for educating, employing and providing inclusive opportunities for individuals with Down syndrome, autism and other cognitive impairments. Hutchison started Band of Angels following the birth of her son, Jordan, in 1989, who has Down syndrome.
Hutchison holds a Bachelor of Science degree in Psychology from Allegheny College, Meadville, Pa. She is a resident of Rochester Hills.
About Automation Alley
Automation Alley is a nonprofit manufacturing and technology business association and Michigan's Industry 4.0 knowledge center, with a global outlook and a regional focus. We connect industry, academia and government to fuel Michigan's economy and accelerate innovation. We offer programs, resources and knowledge to help our members grow and prosper in the digital age.
Our Mission
The mission of Automation Alley is to position Michigan as a global leader in Industry 4.0 by helping our members increase revenue, reduce costs and make strategic decisions during a time of rapid technological change.