Arrival of the new flexible feeding system: the Asycube 380
This long-awaited latest model strengthens the series with a format that fits between the Asycube 240 and 530. It offers optimal use of space in production lines for components measuring 15 to 60mm.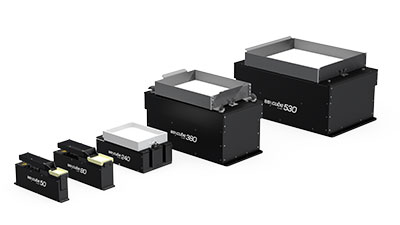 The Asycube 380 has a compact design and was developed specifically to feed components of 15 to 60mm. Thanks to its plate of 354x325mm it can handle larger parts than the Asycube 240, yet is smaller in size than the Asycube 530. It thus allows optimization of space in an automation chain.
The Asycube 380 is also compatible with the SmartSight vision system and contains, like all Asycubes, the patented 3-axis vibration technology that makes the feeding system:
Faster: The feeding of a high volume of parts is guaranteed thanks to the adapted vibration for each product.
Customizable: Platform customization enables to pre-orient the parts, which makes the picking of parts faster and easier. Therefore, a simpler and less expensive robot can be used (eg. a 4-axis robot instead of a 6-axis robot).
More efficient: It is always possible to spread the parts across the entire platform, thus avoiding the concentration of parts in the corners where they are difficult to grasp.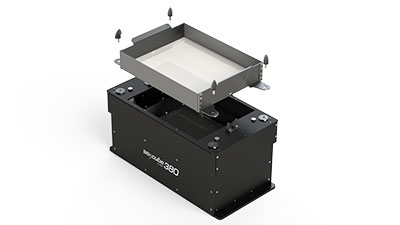 To make the product even more flexible, the new Asycube is equipped with an ergonomic system that allows for a fast and easy plate change without the use of tools. This feature makes it possible to limit machine downtime when feeding new components into the production line.
The Asycube 380 is available now with a delivery time of 2 to 4 weeks.
About Asyril
Asyril SA, with its head office in Villaz-St-Pierre, Switzerland, is the technological leader in the field of flexible feeding of components. With its patented 3-axis vibration technology, Asyril SA offers clients around the globe a powerful solution for the handling of bulk pieces from <0.1mm to 150mm. Asyril's innovative systems enables its clients to realize highly flexible automation systems that allow for a rapid market launch of new product variants with minimal investment. The Asycube range is the ideal feeding system for machines that need to meet industry 4.0 standards.