Angry Birds and Robots
v style="margin: 0in 0in 10pt">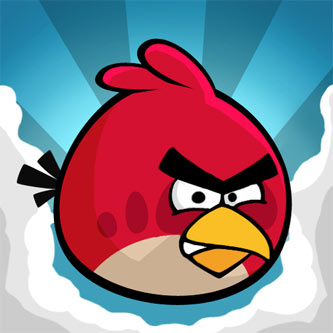 By now most of us are familiar with gaming apps for mobile devices. One that is apparently destined to be a major influence on today's youth is "Angry Birds." It has spawned toys, T-shirts and may one day be playing at a theater near you. It is brought to us by game developer Rovio in Finland. One of RIA's newest members, Visual Components, is from Finland, and they are notable for their simulation software.
Some robot makers like KUKA and Motoman incorporate Visual Components into their simulation packages. Visualization tools like this help users avoid headaches before a system or a process is fully committed. It is a time and money saver.
Perhaps the automation users of tomorrow will have Visual Components to thank for freeing up more time to play Angry Birds. At the very least, some application engineers in their home land have already found a way to mix work with pleasure using robots to test touch screens while playing Angry Birds.
See more at Robots in America:
Robot Pecks Away at Angry Birds while Simulation Gives Hindsight in Advance

Brian Huse has been with Robotic Industries Association since 1994. In a "walkabout" of the industry that started in 1998, he worked for member companies Deneb (now DELMIA) and Norgren Automotive; a four-year stint in which he was immersed in the business of software and hardware manufacturing for the robotics industry. Armed with a greater appreciation for the needs of RIA's members and their publics, he rejoined the Association in 2001 and has responsibility for membership, marketing and public relations. See his blogs on Robots in America and watch for tweets from his perch on Twitter where the goal is to say nice things about RIA members and leave helpful nuggets about the state-of-the-industry.