AMT's Automation Academy Trains a New Breed of Automation Engineers
Blog post by Chief Knowledge Officer Diane Haig
In the early 2000s, it became clear to us that advances in technology and the continued adoption of robotics outside the automotive industry would require the skills of a different breed of engineer. Expertise in only one of the disciplines that support automation was not enough to meet the needs of industrial automation users effectively and efficiently. A solid understanding of the technologies brought to bear in automated systems including robotics, industrial controls, and mechanical design was essential to this new type of engineer. These engineers also needed to be excellent problem solvers and communicators. We didn't see this type of talent readily available, so we created the AMT Automation Academy to train students to become "Automation Engineers."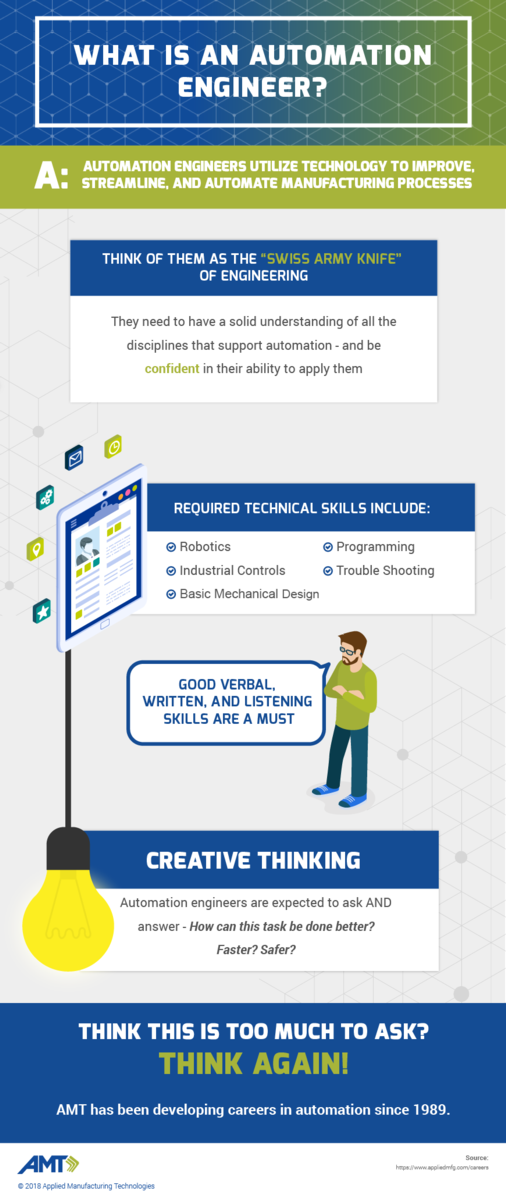 Technical ability alone is not enough to qualify a candidate for the Academy. They must have some very specific qualities that provide a foundation for their success as an engineering services provider.
AMT's automation engineers are problem solvers. They have to be confident in their ability to fix problems or improve processes and then communicate the resolution to the customer. There is a good chance that they will run into a robot brand or model new to them or a PLC they haven't used in a while. They must be resourceful and figure out a way to get the job done. When AMT is recruiting, we are careful to tell candidates that if they want a job where they know what they will be doing every day, automation engineering is not for them.
Graduates from our Automation Academy are dual-skilled in controls and robotics. They are trained by industry experts with many years of field experience. The in-house part of the program consists of lectures and hands-on labs for six to eight weeks. They are then put into teams and given a real-life problem to solve and are given a fixed time-line to execute the solution. Students are then paired with mentors to continue training for the first few customer-facing assignments. We know though, that no matter how much training or years of experience they've had, they are going to run into situations where they need help. And that is where the beauty of the AMT network comes in.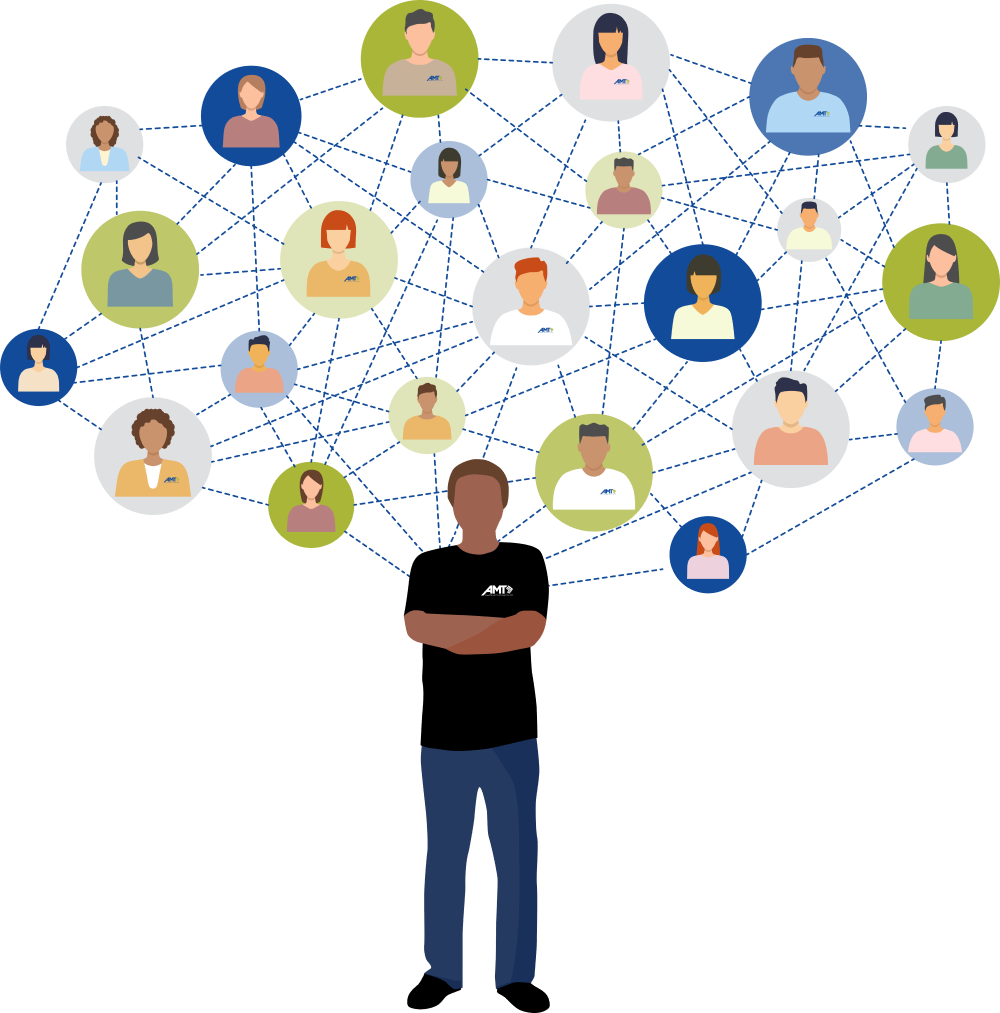 When companies engage an AMT automation engineer, they get a well-rounded engineer with a solid understanding and experience in the disciplines that support automation including robot programming and industrial controls. AMT's automation engineers are confident in their trouble-shooting and problem-solving abilities and their communication skills. But there's more...
AMT engineers have 24/7 access to the breadth and depth of experience of a team of more than 80 automation engineers with expertise in industries from automotive to aerospace, applications from assembly to welding, and many generations of industrial robots and PLCs. Teammates are ready and willing to take a call, answer questions, and provide support to solve the challenge at hand.
To learn more, check out these articles: Automation Academy graduate Lawrence Nixon Mentors New Hires and Jason Markesino and AMT's Automation Academy Featured in Robotics Tomorrow.