AMT President Michael Jacobs to Present on Factory of the Future at 2019 ATX East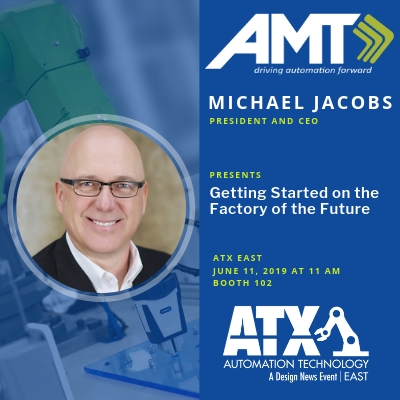 AMT President and CEO Michael Jacobs will present "Getting Started on the Factory of the Future" on Tuesday, June 11, 2019. The presentation is at 11 AM in booth 102 of the 2019 ATX East Advanced Manufacturing Expo at the Jacob K. Javits Center in New York City.
Jacobs will discuss smart manufacturing, which increases productivity and efficiency while reducing downtime and operating costs. The presentation will offer practical advice on how to get started building the factory of the future while future-proofing your business.