Allied Vision's Vimba 2.0 Makes Software Integration Easier Than Ever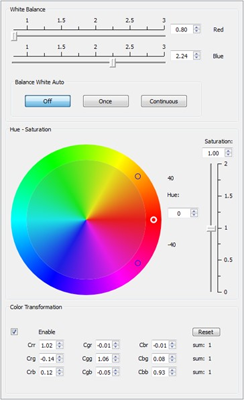 New Software Development Kit version combines advanced features with easy-to-use graphical interface.
Allied Vision, a world-leading manufacturer of industrial cameras, has released a new version of its Software Development Kit (SDK). With Vimba 2.0 Allied Vision offers a completely new generation of its SDK with several new innovative features and user-friendly widgets. The software combines the advantages of standardized GenICam features with an easy-to-use graphical user interface. The platform-independent Vimba 2.0 supports Windows 10 and can be used in combination with Allied Vision's GigE Vision, Firewire, Camera Link and USB3 Vision interface cameras.
The best of both worlds: Ease of use for beginners and expert users
When developing Vimba 2.0, Allied Vision focused on optimizing the usability and flexibility, not only of the software but also of the whole image processing application. Vimba offers a unique combination of graphical user interface with a GenICam-based SDK. The new easy-to-use software widgets ensure a quick start and access to the latest camera features. First-time users can intuitively configure the camera, save their settings and load them in their own application. Tedious manual configuration is no longer an issue. Users do not need to be well versed in GenICam to rapidly prototype their application.
The beginner-friendly graphical user interface makes it comfortable to adjust key settings such as exposure time, color, region of interest, triggering. At the same time, GenICam experienced users can still manage the feature settings by using the original GenICam feature list. For designers, systems integrators, and end users, programming and creating their systems with Vimba has become easier than ever.
Focus on flexibility
The compatibility of Vimba with various operating systems makes the use of Vimba 2.0 very flexible. Vimba 2.0 is compatible with Windows, Linux, and Linux for ARM. This opens up a world of possibilities for users as they can design their systems without any operating system compatibility issues. Users can simply port their application to another operating system or processor architecture. With the ARMv7 processor support, developers can easily design their Allied Vision camera into an embedded vision system.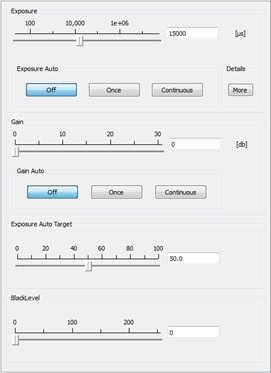 The architecture of Vimba not only allows easy use on its own, but can also connect to third-party software (such as Mathworks, Cognex, MVTec, Norpix, OpenCV, Matrox, Common Vision Blox, etc.). GenICam-based software automatically detects the camera through Vimba's transport layers. Vimba supports the most popular programming languages (C, C++, .NET) and can control all camera interfaces with the same Application Programming Interface (API).
Embedded Vision
This content is part of the Embedded Vision curated collection. To learn more about Embedded Vision,
click here
.