Alan Beaulieu Biography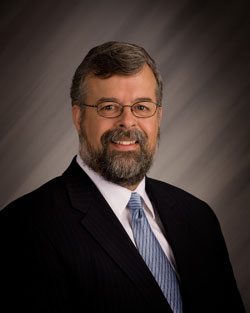 Alan Beaulieu has been a senior analyst, economist and principal with the Institute for Trend Research since 1990. At the Institute, he works in applied research regarding business cycle trend analysis, growth cycle trend analysis, and the utilization of cyclical analysis at a practical business level. The applied research conducted by the institute includes domestic and international economic issues.

Through the Institute, Mr. Beaulieu has been consulting and advising companies throughout the U.S., Europe, and Japan on how to plan for, and prosper through, the business cycle with all of its ramifications on capital resource needs, labor, capacity, pricing, interest rates, competitive pressures, and gross margins.

Pronouncements from the Institute for Trend Research and/or Mr. Beaulieu have appeared in/on: the Wall Street Journal, New York Times, Barron's, USA Today, Knight Ridder News Services, Reuters, CBS Radio, The Washington Times, and numerous other outlets. He has been a contributing Economist to national trade associations and publications.

Mr. Beaulieu is also a featured speaker at corporate planning sessions and association meetings. In this role he addresses thousands of corporate executives each year, providing them with early, accurate economic insights required to sharpen their strategic and tactical business planning efforts.