AIA Achievement Award Winner John Pemble Dead at 73
v> John Charles Pemble, 73, passed away during the evening of April 13, 2016, at Brigham and Women's Hospital in Boston, MA, where he was surrounded by family after enduring several years of complications from cancer.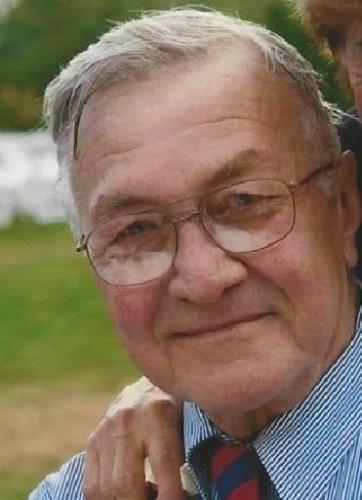 John was born on December 25, 1942 in Bay City, Michigan to the parents of Roy and Mary Pemble. He is survived by his wife of 50 years, Mary Pemble; his son Charles Pemble and wife Rose, his son Stephen Pemble, and his daughter Margaret Mason and husband Todd Mason. He leaves behind five grandchildren; Sean, Aden, Luke, Jacob, and Nicholas, and two sisters Beverly Sparling and Harlene Heubner (and husband Ted) of Michigan.
John graduated from Michigan State University with a Bachelor of Science degree in electrical engineering. He began his early career working for Square D in Milwaukee, WI and later became the National Sales Manager for Modicon Corporation in Andover, MA. He had the opportunity to travel extensively for business to many countries around the world.
Further into his career, John became the President of two successful technology-based companies, Itran Corporation and Acuity Imaging. He also worked as a financial advisor for AIG Valic until he retired at age 65.
John was a loving husband, father, and grandfather. Before becoming ill he enjoyed golf and fishing. He will always be remembered by his family as a strong and caring provider and leader.
The Pemble family would like to thank Holy Family Hospital and Brigham and Womens Hospital for their care and compassion. Family and friends are invited to celebrate John's funeral mass on Tuesday, April 19, 2016 at 10 a.m. in St. Michael's Church, 196 Main Street, North Andover, MA. Burial will follow at Ridgewood Cemetery in North Andover. For online condolences please visit www.contefuneralhomes.com In lieu of flowers, friends and family can make a donation in John's name to Saint Michael's School, 80 Maple Avenue, North Andover, MA, 01845.
Published in Bay City Times on Apr. 17, 2016