Advantech Launches a Configurable Panel PC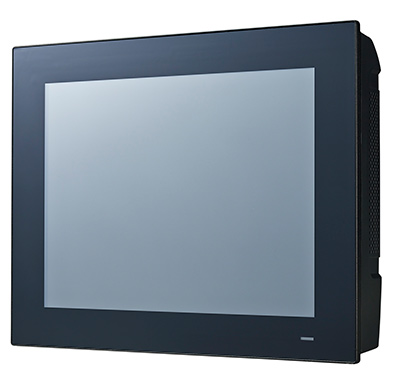 (Cincinnati, OH) – Advantech's IIoT Automation Group is pleased to announce the launch of the PPC-6151C, a 15" true-flat resistive touch TFT LCD display modular configurable panel PC with a 2.5" SATA HDD bay. The PPC-6151C can be equipped with or upgraded to after the fact, various certified mini-ITX motherboards and configured to specific application requirements. In addition to multiple I/O ports, including RS-232/422/485, DisplayPort 1.2, VGA, USB 3.0, Line-Out, Mic-In, the system features an integrated PCI/PCIe x 4 slot to enable flexible expansion. The entire system is CE and FCC Class A certified with a front panel IP65 rating for protection from water and dust, making the PPC-6151C ideal for industrial applications in a wide range of environments.
Because traditional panel PCs feature proprietary display panels and touch sensors, connecting them to a third-party motherboard is nearly impossible. Consequently, customers dissatisfied with these systems are required to build custom models from bare-bone units, resulting in extended lead times and increased costs due to minimum order quantities. Advantech resolved this issue by developing a proprietary daughterboard that transmits display panel signals to the motherboard. This allows customers to select their preferred mini-ITX motherboard platform and configure the system specifications and functions according to their usage requirements and budget considerations, rather than overspending on redundant features. Conversely this new modular Panel PC can be field upgraded by changing out the mini-ITX motherboard to the next generation as new technology develops, futureproofing your investment. Additionally field repair becomes simplified allowing FRU (field replaceable units) for independent replacement of the control board computer and the touch screen chassis. Reducing downtime and mean time to repair speed and costs.
Advantech's Configure-to-order-Service (CTOS) team offers professional technical support and customization services to deliver solutions that satisfy specific application requirements. In addition to providing a list of pre-certified motherboards that can be installed in just seven days, certification of any off-the-shelf motherboard can be completed within 30 days, reducing the system development time and time-to-market.
About Advantech Corporation, IIoT iAutomation Group
Advantech Corporation, IIoT iAutomation Group – With the theme of Intelligent Automation, Seamless Integration, the IIot iAutomation Group of Advantech Corporation is a pioneer in intelligent Automation technology. By combining connectivity, flexibility, ruggedness and being at the leading-edge of Internet of Things technology, IAG offers product offerings from Intelligent HMI platforms, Industrial Ethernet, Wireless Communication, Automation Controllers, Automation Software, Embedded Automation Computers, Distributed I/O Modules, Wireless Sensor Network Solutions, Plug-in I/O, and Industrial Communication solutions for a wide array of industries. With more than 30 years of experience in providing a full range of products to different vertical markets, the Industrial Automation Group is proving to be a global leading Automation Product and Services provider.
Company Contact
Chuck Harrell, Key Account Marketing
Tel: 513-742-8895 ext 333
Embedded Vision
This content is part of the Embedded Vision curated collection. To learn more about Embedded Vision,
click here
.