Absolute Linear Encoders with Panasonic Interface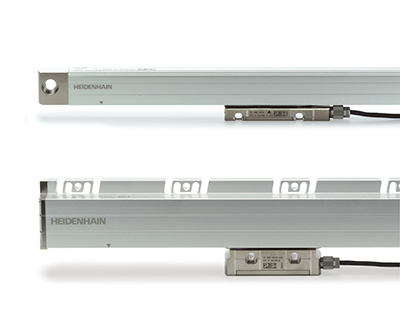 Now Available from HEIDENHAIN
SCHAUMBURG, IL – HEIDENHAIN CORPORATION is pleased to announce the start of series production of the new generation of LC encoders. The LC xx5 Absolute Sealed Linear Encoders have long been available for use with Siemens, Fanuc, Mitsubishi, and HEIDENHAIN controls – and can now be ordered with Panasonic interface (Pana01). As with the interfaces that have already been introduced, these encoders are available in the accuracy grades 3 µm (with a 1 nm measuring step) and 5 µm (with a 10 nm measuring step). This new variant does require a different cable assembly to connect the encoders to Panasonic hardware.
Like its predecessors, these encoders are made in a full-sized scale housing (LC 195P) and a slimline scale housing (LC 495P). These encoders are available now with standard delivery times and are priced to match the other encoders with purely serial EnDat 2.2, Fanuc, and Mitsubishi interface.
About Heidenhain Corporation
HEIDENHAIN CORPORATION is the North American subsidiary of DR. JOHANNES HEIDENHAIN GmbH, a leading international manufacturer of precision measurement and control equipment. Our product line includes linear scales, rotary and angular encoders, digital readouts, digital length gages, CNC controls, and machine inspection equipment.
Company Contact
Thomas F. LaRocca, Product Specialist
Tel: (847) 519-3398