ABB Robotics and Fronius Reach Global Agreement to Collaboratively Develop Fully Equipped Welding Packages
Relationship will provide customers cost-effective robotic welding systems, easier operation, and integrated programming interfaces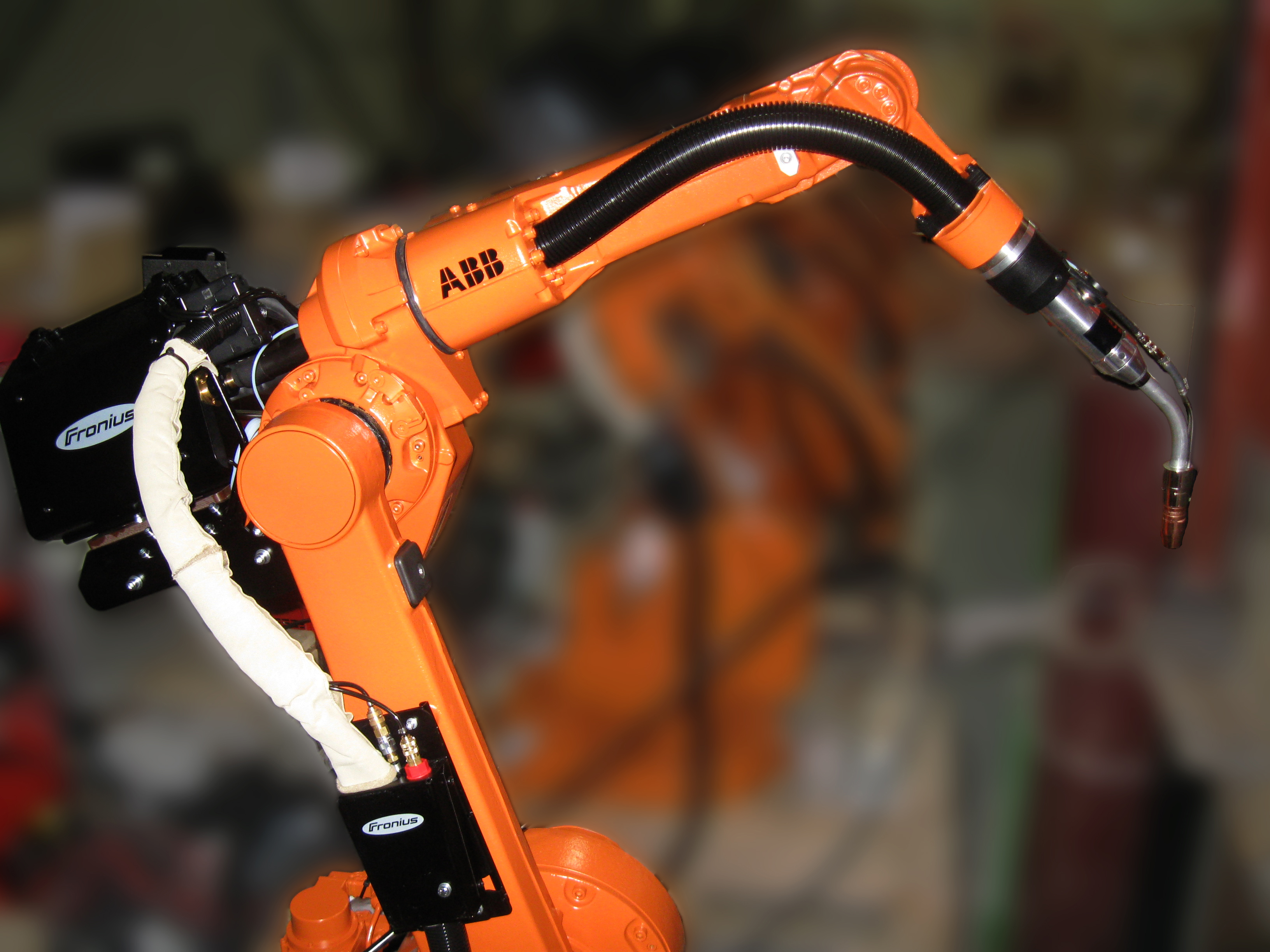 AUBURN HILLS, Mich. – ABB Robotics and Fronius International, a leading worldwide welding equipment company, have entered a global agreement to collaboratively develop fully equipped robotic welding packages, and support both new and existing customers with advanced technology. The technologically innovative welding packages will be especially designed to provide modular, cost-effective solutions for companies to more easily initiate or upgrade a robotic welding system. Fronius equipment will be featured at all certified ABB Robotics welding lab locations allowing customers to conduct robotic welding trials on the latest, most innovative robotic welding equipment available.
ABB is featuring two new offerings using Fronius technology. The first, the ArcPack U2 featuring the new ABB IRB 1520ID dedicated arc welding robot with Fronius equipment, is a modular, entry-level welding cell with two fixed stations. The standard twin table configuration is ideal for small components, and can be provided as either a complete welding function package or a fully integrated cell at an affordable price. The second new product is an EthernetIP™ integrated communications interface for programming and operating Fronius power sources on the ABB FlexPendant, ABB's intuitive HMI. This single point of programming will allow weld data to be controlled by the FlexPendant through the interface. ABB FlexArc cells and welding packages can be equipped with the ABB-Fronius EthernetIP interface option.

"ABB Robotics and Fronius have been working closely together for many years," said Erwin DiMalanta, senior manager, ABB Robotics. "This formal agreement, featuring two global technology leaders in their respective segments, will take the relationship to the next level, bringing welding segment customers more affordable access to leading edge equipment, and far more intuitive, user friendly operating interfaces."

ABB will continue to provide integrated welding solutions with other major suppliers of welding equipment.

About Fronius
Froniuscreates new technologies and solutions for monitoring and controlling energy, battery charging systems, welding technology and solar electronics. While others develop gradually, Fronius innovates in leaps and bounds by shifting the limits of what is possible. Innovation has defined the welding technology division from the beginning. For decades it has made significant contributions to advances in welding technology.

About ABB
ABB is a leader in power and automation technologies that enable utility and industry customers to improve their performance while lowering environmental impact. The ABB Group of companies operates in around 100 countries and employs about 145,000 people.

About ABB Robotics
ABB Robotics is a leading supplier of industrial robots - also providing robot software, peripheral equipment, modular manufacturing cells and service for tasks such as welding, handling, assembly, painting and finishing, picking, packing, palletizing and machine tending. Key markets include automotive, plastics, metal fabrication, foundry, electronics, machine tools, pharmaceutical and food and beverage industries. A strong solutions focus helps manufacturers improve productivity, product quality and worker safety. ABB has installed more than 200,000 robots worldwide.