ABB Launches Food and Beverage Assessment Portfolio at PackExpo
ABB to offer customized plant assessments focused on power, automation and digitalization
ABB launched a new Food & Beverage (F&B) Assessment Portfolio aimed at helping F&B manufacturers improve processes and reduce production costs by giving them a better understanding of their plant, from power to automation to digital readines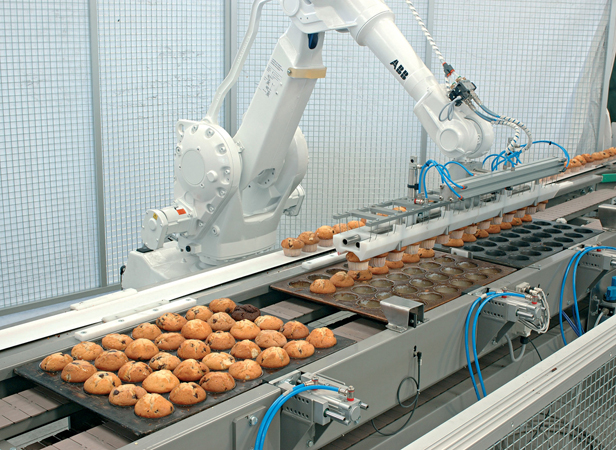 s. The company will highlight its Assessment services and expertise in booth N-4930 at PackExpo from October 14–17.
ABB's F&B Assessments are customized to individual plants but center around a plant's readiness and utilization of three key factors: power, automation and digitalization. ABB experts conduct a comprehensive plant assessment on relevant processes, including water consumption, power generation, energy efficiency, power quality and electrification. ABB even offers a digital maturity assessment to help customers evaluate their digital infrastructure and readiness to take advantage of ABB Ability® solutions. Results are then analyzed and a report is produced, allowing an improvement plan to be scheduled and implemented.
"The new assessment portfolio provides companies with the ideal opportunity to combat some of the most common industry challenges," explained Todd Gilliam, ABB US food and beverage segment leader. "Whether companies are experiencing power quality issues or looking to increase productivity and reduce costs, the new range of assessments will support them in finding the best solution for their business needs."
"ABB will help organizations complete assessments that range from safety and ergonomic aspects and electrical distribution systems, to on-site harmonics and a complete and comprehensive plant and factory assessment."
In food and beverage manufacturing, maintenance is often the largest single controllable expenditure. For many businesses, the cost of unnecessary maintenance is the same as total plant profit loss for one day of no production. ABB's F&B Assessment portfolio aims to give manufacturers a better understanding of how to improve production and operational performance. To find out more about ABB's customizable assessments, please see https://new.abb.com/food-beverage.
ABB (NYSE: ABB) is a pioneering technology leader in electrification products, robotics and motion, industrial automation and power grids, serving customers in utilities, industry and transport & infrastructure globally. Continuing a history of innovation spanning more than 130 years, ABB today is writing the future of industrial digitalization with two clear value propositions: bringing electricity from any power plant to any plug and automating industries from natural resources to finished products. As title partner of Formula E, the fully electric international FIA motorsport class, ABB is pushing the boundaries of e-mobility to contribute to a sustainable future. ABB operates in more than 100 countries with about 147,000 employees. http://www.abb.com