ABB introduces the IRB 1520ID, an attractively priced, high performance arc welding robot with fully integrated dressing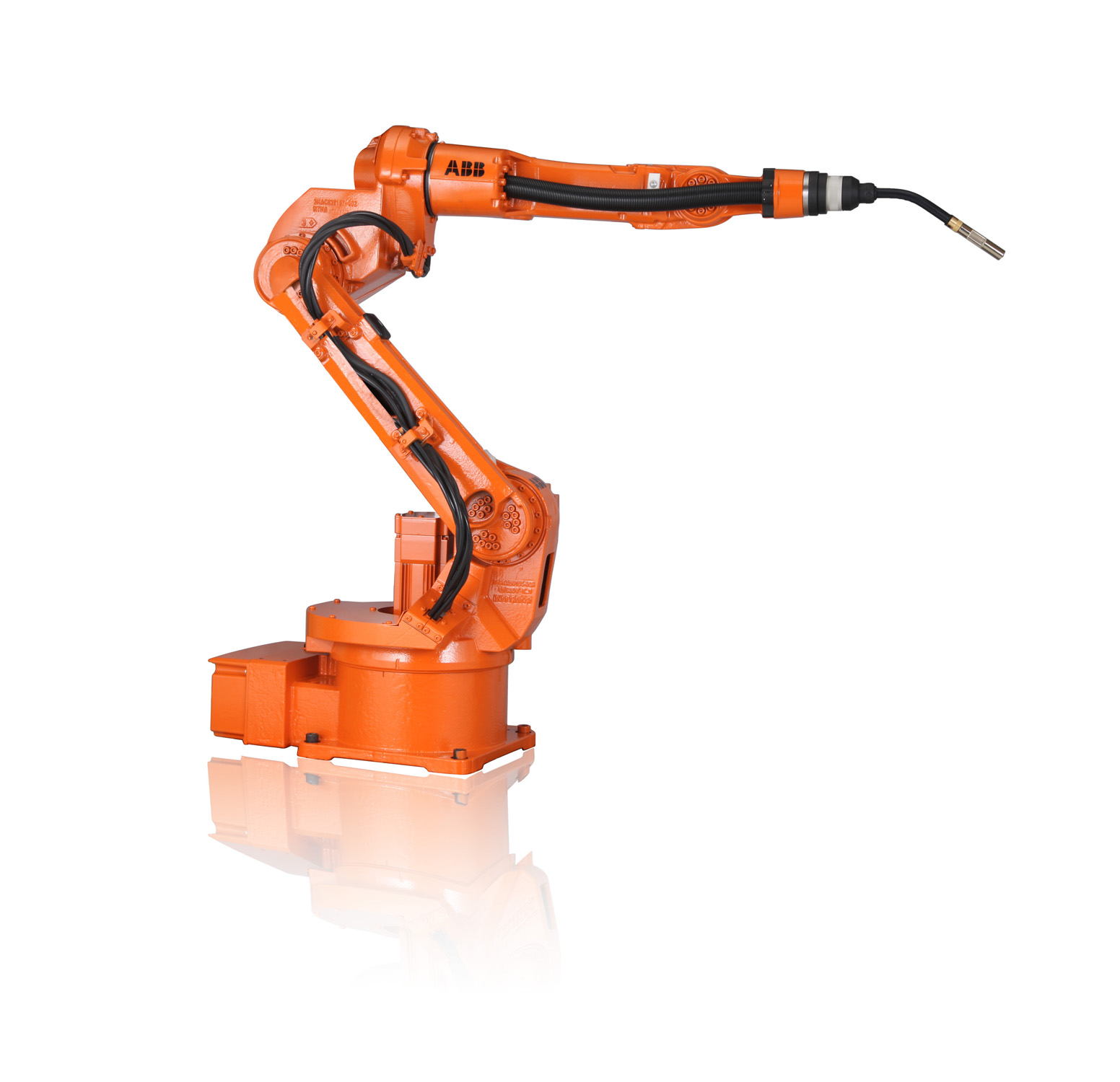 New robot combines 24/7 production durability with 50% lower maintenance costs, delivering the lowest cost per weld in its class
AUBURN HILLS, Mich. – ABB Robotics has introduced the IRB 1520ID, an attractively priced, high performance addition to ABB's dedicated arc welding robot family. The IRB 1520ID features internal Axis-1 routing of the welding cabling, a compact swing base, and 30% less weight than the IRB 1600ID, ABB's premium performance welding robot. The upper arm integrated dressing (ID) design simplifies programming and provides optimum protection for all media, including welding power and wire, shielding gas and pressurized air. This extends hose life by 50% and allows for more flexible movements, such as those needed for single-motion welds around cylindrical objects or weld seams on parts of a complex geometry. The compact base and lower weight, combined with a 1.5m reach and 4kg payload, make the new robot easy to install in a wide range of production configurations, in either floor or invert mount positions.
Equipped with ABB's second-generation TrueMove™ technology, the IRB 1520ID achieves the highest path accuracy in the lightweight arc welding robot class. With the reduced maintenance costs and production downtime, the new robot provides the ultimate in round-the-clock welding durability and the lowest cost per weld of any comparable robot.
"With the IRB 1520ID manufacturers that are looking to upgrade to automated arc welding now have an easier way to secure a 24/7 robotics solution," said Erwin DiMalanta, senior manager, ABB Robotics. "It is a very compact and extremely accurate robot, and the most easily integrated general purpose arc welding robot on the market."
The IRB 1520ID also features the easy-to-use ABB FlexPendant HMI. With just a few buttons and an intuitive, multilingual interface, the FlexPendant can be used by operators with minimum training.
The power source interface is also fully integrated, giving users full control over voltage, current, speed, gas flow, and other welding parameters from the same interface as the robot.
Users of the he IRB 1520ID can access all the benefits of ABB's Remote Service, a system which provides remote access to the arc welding system for production monitoring, fast diagnostics and predictive maintenance.
"The integrated dress design allows the 1520ID to work on tighter, more complex fixtures," said DiMalanta. "It extends torch cable life and eliminates the concern of the welding torch cable interfering with the welding process."
About ABB
ABB is a leader in power and automation technologies that enable utility and industry customers to improve their performance while lowering environmental impact. The ABB Group of companies operates in around 100 countries and employs about 130,000 people.
About ABB Robotics
ABB Robotics is a leading supplier of industrial robots - also providing robot software, peripheral equipment, modular manufacturing cells and service for tasks such as welding, handling, assembly, painting and finishing, picking, packing, palletizing and machine tending. Key markets include automotive, plastics, metal fabrication, foundry, electronics, machine tools, pharmaceutical and food and beverage industries. A strong solutions focus helps manufacturers improve productivity, product quality and worker safety. ABB has installed more than 200,000 robots worldwide.