ABB Increases Top Payload of IRB 1600 from 8 kg to 10 kg
rong>ABB increases top payload of IRB 1600 from 8 kg to 10 kg, delivering superior performance to heavier part applications

The upgrade allows the robot to handle larger parts and end-arm-tools, with up to 50% better cycle times than comparable competitor models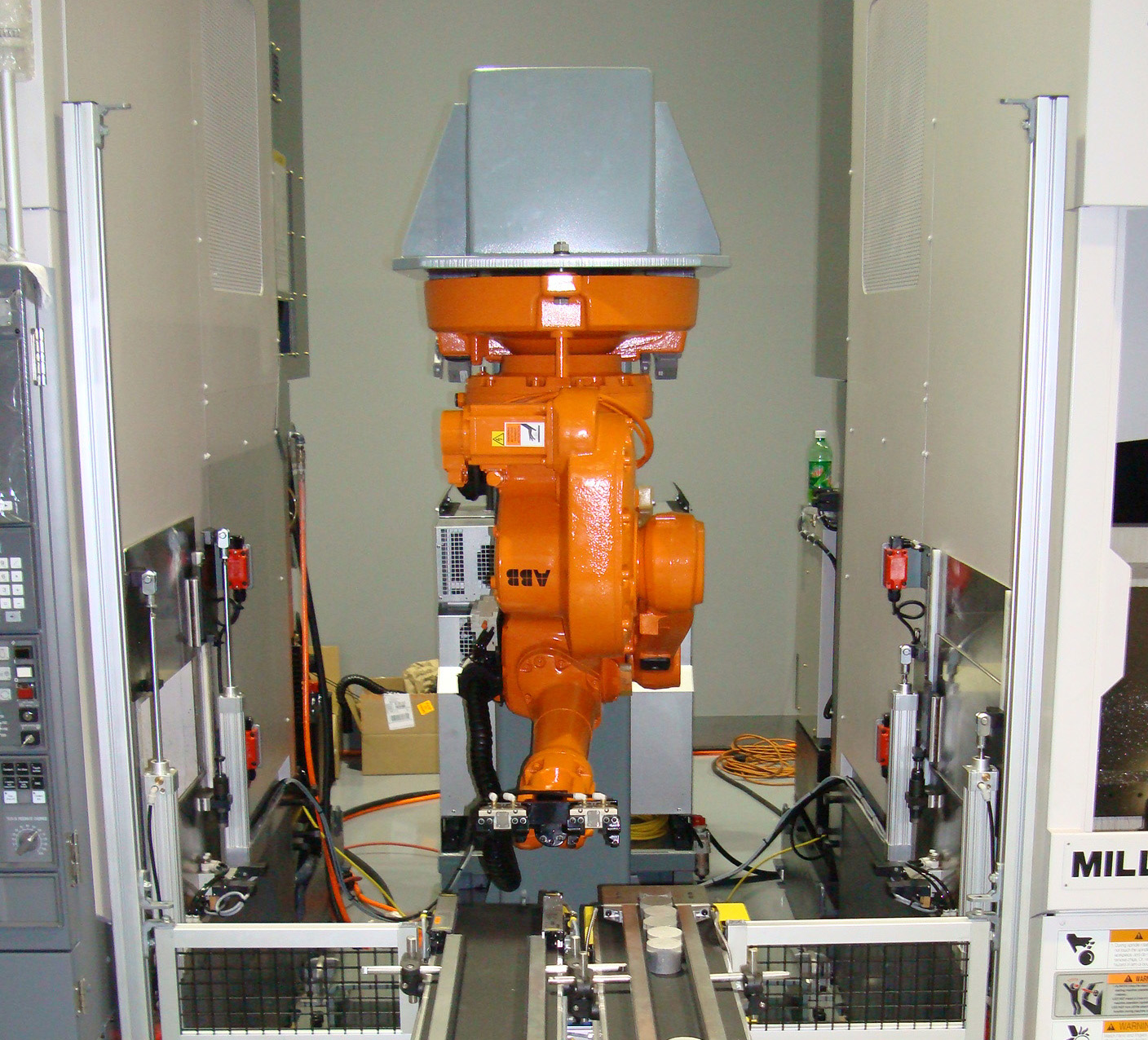 AUBURN HILLS, Mich. – ABB Robotics has increased the top payload of the IRB 1600 from 8 kg to 10 kg, expanding the superior performance of the versatile robot model to heavier part applications. The IRB 1600 is one of the most popular models in the ABB portfolio, used in a variety of applications including machine tending, material handling, arc welding and cutting. The increased payload is available in both the 1.2 m and 1.45 m reach variants, and will allow the robot to handle larger parts and end-of-arm-tools with no sacrifice in accuracy and speed, achieving up to 50% better cycle times than competitor robots of the same class.

The IRB 1600 provides a combination of acceleration and accuracy not found in comparable robot models, eliminating the common trade-off between the two primary performance metrics. ABB's patented, second generation QuickMove™ motion control technology and low friction spur gears allow the IRB 1600 to speed up and slow down faster than other robots, saving time while moving between tasks and improving cycle time. ABB's second generation TrueMove™ technology assures that the robot will maintain the same path at all speeds, eliminating the corner-cut paths that most robots default to at high speeds.

"Whether it's a small job shop or a huge tier one manufacturer, the challenges for these industries are the same. Produce quality parts at a low cost," says Terry Crunk, machine tending specialist, ABB Robotics. "This upgrade, though seemingly insignificant, will be just enough to give the end-user a valuable competitive advantage for a number of different robotic applications, particularly for machine tending applications".

The upgrade enhances the IRB 1600's other advantages such as solid protection for use in harsh environments (IP 67 and Foundry Plus 2), and the ability to be invert or side mounted, on a shelf, a wall or other existing structures. The compact 1.2 meter reach variant makes the robot more dexterous in confined spaces for improved reach and flexibility. The IRB 1600 is also more energy efficient and provides lower noise levels than comparable models.

About ABB
ABB is a leader in power and automation technologies that enable utility and industry customers to improve their performance while lowering environmental impact. The ABB Group of companies operates in around 100 countries and employs about 145,000 people.

About ABB Robotics
ABB Robotics (www.abb.com/robotics) is a leading supplier of industrial robots - also providing
robot software, peripheral equipment, modular manufacturing cells and service for tasks such as welding, handling, assembly, painting and finishing, picking, packing, palletizing and machine tending. Key markets include automotive, plastics, metal fabrication, foundry, electronics, machine tools, pharmaceutical and food and beverage industries. A strong solutions focus helps manufacturers improve productivity, product quality and worker safety. ABB has installed more than 200,000 robots worldwide.