2009 Engelberger Robotics Awards Honor Industry Pioneers from US and Japan in Barcelona
ANN ARBOR, Michigan - The 2009 Engelberger Robotics Award, the industry's highest honor, was presented to two industry pioneers at the 40th International Symposium on Robotics in Barcelona, Spain on March 11, 2009.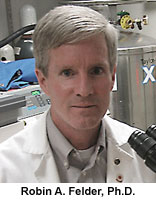 Dr. Robin Felder of the University of Virginia School of Medicine States received the award for Leadership. The award honors his accomplishments spanning more than two decades of research on automating clinical and pharmaceutical laboratories. He founded the Association for Laboratory Automation and was the editor for its world-renowned Journal. A Professor of Pathology at the University of Virginia School of Medicine, he also was the former Director of its Medical Automation Research Center for 22 years. He continues to research and promote new applications of robotics automation. His not-for-profit Medical Automation.org website is a resource for learning about how automation technologies can assist the healthcare community. He has authored countless articles and book chapters, delivered numerous conference talks, holds several patents and received many awards. He was instrumental in applying robotics to laboratory automation, one of the most successful non-industrial markets for robotics. Due to his pioneering efforts, thousands of lab robots are being used throughout the world today.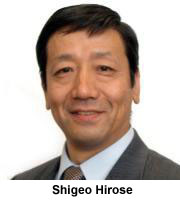 Shigeo Hirose of the Tokyo Institute of Technology was presented the award in the category of Technology Development. He is a leader in the field of creative design of robotic mechanisms such as snake-like, walking, wall climbing, crawler and swarm-type robots. He also has done extensive research in robots for de-mining, rescue, medical and planetary rovers. He has been actively developing and researching robotics technology for more than two decades. In addition to being a Professor at the Tokyo Institute of Technology since 1992, he has been the Director of the Super Mechano-System Innovation and Development Center at Tokyo Tech since 2006. He has received more than 50 academic prizes for his work, including the Purple Ribbon Medal from the Japanese government and IEEE's Pioneer in Robotics & Automation Award.
"This year's winners are outstanding examples of what the Engelberger Robotics Award is all about," said Jeffrey A. Burnstein, President of RIA. "Both recipients have been true industry pioneers whose work has influenced countless others and greatly advanced the science and application of robotics."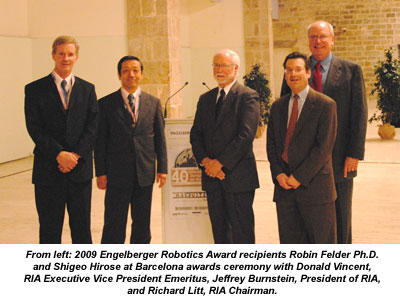 RIA has presented the Engelberger Robotics Award annually since 1977. A total of 109 recipients from 16 countries have now been honored. The award is named after Joseph F. Engelberger, regarded throughout the world as the "father of robotics." The 2009 winners received a commemorative medallion and a $5000 honorarium.
RIA is now accepting nominations for the 2010 Engelberger Robotics Awards to be presented in Munich, Germany, during the 41st International Symposium on Robotics in June, 2010. For more details on the award program, or to submit a nomination, contact RIA Headquarters at 734/994-6088 or visit the Robotics Online website at www.robotics.org.
Founded in 1974, RIA represents some 275 member companies including leading robot manufacturers, system integrators, component suppliers, end users, consulting firms, research organizations, and universities. The association is best known for activities such as sponsoring the biennial International Robots, Vision & Motion Control Show (June 9-11, 2009 in Chicago), developing the American national robot safety standard and as the only source of North American robot sales statistics. RIA hosts the world's leading robotics website, Robotics Online (www.robotics.org).