15 Years MVTec: HALCON Leading Standard Software
At the VISION 2011 show in Stuttgart, MVTec Software GmbH from Munich, Germany, celebrates its 15 years anniversary and showcases new ideas around the globally successful standard software for machine vision HALCON.

With the current maintenance release, HALCON 10 provides some improvements. Highlights are additional GPU acceleration support for more operators, faster photometric stereo, significant speedup of Fourier transform operators, new file formats for 3D object models, and documentation updates.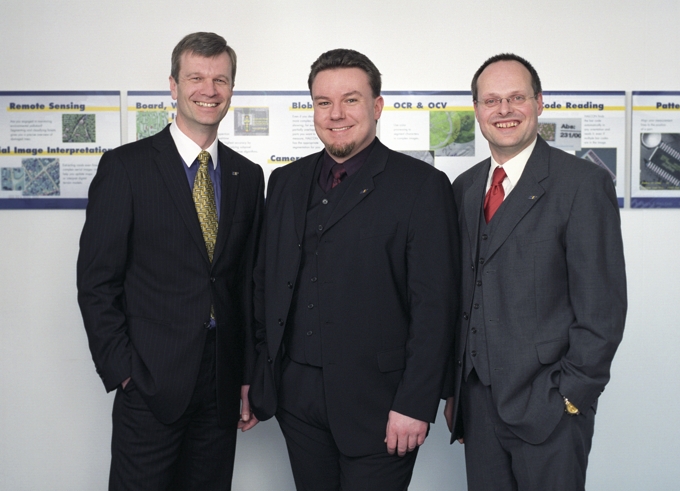 To demonstrate how HALCON works, MVTec will showcase numerous examples in practice. Visitors can look, e.g., at an industrial robot performing bin picking via surface-based 3D matching or a tablet PC turned into a HALCON based service guide for pose detection of electric components.

For 15 years, MVTec's development of HALCON is driven by the commitment to be the number one supplier for sophisticated technologies in machine vision software. MVTec's customers benefit from a distribution and support network in more than 40 countries as well as from partner programs founded by MVTec. On the one hand, MVTec launched the "Image Acquisition Partner Program" together with leading manufacturers of image acquisition devices such as cameras and frame grabbers. It is the largest network of its kind in the market. On the other hand, MVTec founded the "Certified Integration Partner Program" which marks system integrators worldwide for their competence in building solutions based on MVTec software.

About HALCON:
HALCON is the comprehensive standard software for machine vision with an integrated development environment (IDE) that is used worldwide. It leads to cost savings and improved time to market: HALCON's flexible architecture facilitates rapid development of machine vision, medical imaging, and image analysis applications. HALCON provides outstanding performance and a comprehensive support of multi-core platforms, MMX and SSE2, as well as GPU acceleration. It serves all industries with a library of more than 1600 operators for blob analysis, morphology, matching, measuring, identification, and 3D vision, to name just a few. HALCON secures your investment by supporting a wide range of operating systems and providing interfaces to hundreds of industrial cameras and frame grabbers, including GenICam, GigE Vision, and IIDC 1394.

HALCON 10 at the VISION: hall 4, booth 4C55 (MVTec)

Contact:
Dr. Lutz Kreutzer, Manager PR & Marketing | MVTec Software GmbH, Neherstr.1, D-81675 München Tel. +49 89 457695-0 | Fax +49 89 457695-55