Introducing Vzense DS86/87: Precision Redefined with SONY DepthSensing iToF Technology
Vzense Technology, a leading name in Time-of-Flight (ToF) sensor solutions, is thrilled to announce the launch of DS86/87, the latest additions to the Vzense DS series. These state-of-the-art RGB-D cameras mark a significant leap forward in precision and convenience, empowered by SONY's groundbreaking DepthSensing iToF technology.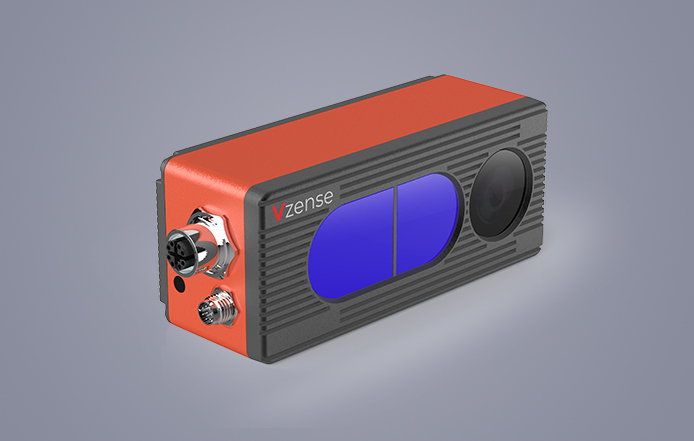 Unmatched Precision Meets Compact Design
The DS86/87, the newest entrants in the Vzense DS series, redefine precision in ToF technology. Their side outlet design and compact body structure enhance convenience and professionalism, making them versatile tools for a wide range of applications.
Outperforming Predecessors
What sets the DS86/87 apart is their ability to outshine their RGB-D camera predecessor, the DS77C (equipped with SONY CW iToF tech), by reducing volume and weight by nearly 50%. This breakthrough not only streamlines their use but also makes them more agile and adaptable.
Unparalleled RGB Image Resolution and Depth Data Analysis
The DS86/87 cameras deliver superior precision and reliable data acquisition, thanks to their optimized RGB image resolution and improved depth data analysis and processing capabilities. The synchronization between RGB and depth data enables various applications, including object recognition, tracking, 3D reconstruction, and scene understanding.
Exceptional Features for Varied Environments
These 3D ToF cameras boast an impressive measurement distance range of 0.15-5.0m and support Depth HDR mode, ensuring adaptability in complex environments. Their exceptional performance in low-light or dark conditions makes them ideal for use in challenging lighting environments, where other cameras may fall short.
Versatility and Dependability Redefined
With their distinctive features and groundbreaking technology, the DS86/87 RGB-D cameras by Vzense offer unparalleled versatility and dependability, making them the go-to choice for a wide range of applications across industries.
"We are excited to introduce the DS86/87, which represents a significant advancement in ToF camera technology. These cameras combine precision, adaptability, and convenience in a compact design, setting new industry standards," said Collins Kong, Co-founder and CTO at Vzense Technology.
About Vzense Technology
Vzense Technology, formerly known as Pico Zense, is a dedicated ToF (Time-of-Flight) sensor and solution provider. Established in 2016, the company has earned a reputation for its expertise in product design, rapid delivery, and exceptional engineering support. Vzense's ToF solutions have diverse applications, from people counting to AGV/AMR systems and beyond.
Website: www.vzense.com