Why a Cool New Technology Isn't Enough to Get Your Start-up Off the Ground
POSTED 08/07/2019
 | By: Winn Hardin, Contributing Editor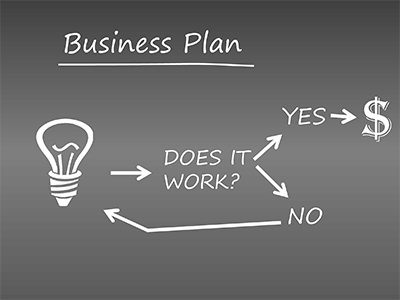 Investment dollars are the lifeblood of every early-state start-up and, like all things financial, they are subject to the ebb and flow of the marketplace. For the past several years, the flow of venture capital (VC) funding has been relatively high amid positive capital markets, and the outlook for machine vision start-ups remains favorable and even on the upswing in some end-markets.
"In addition to investment from VCs, more and more large corporations have set up VC arms to participate and get insights into new developments, which means start-ups launching now will find plenty of opportunities to get funding," says Gabriele Jansen, CEO of Vision Ventures, a European firm specializing in vision technology investments.
As the future economic outlook grows increasingly cloudy, however, VCs and other investors often begin to favor value and liquidity over risk. That can make it seem counterintuitive to choose now to launch a start-up. But the reality is that there is never a bad time to float a new and unique way to improve a product, solve a manufacturing problem, or forge new revenue streams. Investors, by nature, are constantly seeking to back such opportunities regardless of the economic climate.
"There seems to be an endless demand and bottomless investment into LIDAR for advanced driver assistance systems [ADAS]. Then, obviously, deep learning finds more and more applications in automation and the Industrial Internet of Things," Jansen says, further adding that simultaneous localization and mapping [SLAM] is also gaining traction with investors – not only in automotive applications but also in logistics where it helps guide mobile robots and self-driving forklifts through unstructured workspaces.
Across the Atlantic from Jansen, Oliver Mitchell, a Venture Partner at ff Venture Capital in New York City, shares a similar perspective for vision-based start-up opportunities. "Supply chain is hot; automotive is hot, maybe hotter than it was 18 months ago," Mitchell says, adding that in addition to automotive applications, interest in autonomous driving is also fueled by opportunities in construction, mining, and logistics.
New 3D imaging solutions are also attracting both start-ups and investors, according to Evan Nisselson, General Partner and Founder of LDV Capital, because helping machines understand the world in 3D as humans do is a critical need in multiple sectors. "The majority of data that AI has to analyze to be successful is visual, and the ability to capture precise 3D data at short and long distances has historically been challenging at high speeds" he says. "For autonomous vehicles, for example, it's very important to capture and analyze data from sensors and cameras and fuse it quickly. That's driving the need for businesses to innovate new solutions for automotive, drone, robot, and satellite, and healthcare applications."
Speak Investors' language
The caveat to pursuing a hot application like autonomous navigation, of course, is that you can expect more competitors, which makes it harder – yet more critical – to differentiate your solution from the pack. To do this, entrepreneurs need to put their technology into context.
"What's more important than solving the technical problem, is solving the business problem," Mitchell says. "Too often I see the technical and engineering talent fill their pitch with detailed descriptions of simulations, algorithms, and models versus demonstrating how they'll apply their technology to drive revenues and save a company money when the technology is applied."
Yet even Pitches that highlight the market opportunity and share a proof of concept can fall short, Mitchell adds. "Once you're at that point, you need validation from a potential customer that says 'This is interesting, and I'd pay some big money to implement it.'"
Sometimes that validation is implicit. By way of illustration, Nisselson said that his firm's investment in Boston-based Sea Machines Robotics was motivated by the start-up's unique domain knowledge in applying autonomous navigation to boating and shipping applications. "At the time we invested in their seed financing, there were no other start-ups delivering maritime autonomy, which needs to incorporate various vision technologies to succeed," Nisselson says. "Their expertise, technology, and go-to-market plans are at the right stage for where the perceived market adoption is going to happen."
Sea Machines launched its first line of autonomous command and remote control systems last October. They combine radar, LIDAR, automatic identification systems (AIS), GPS, and visible and thermal cameras with a bundle of software solutions in deep learning, image processing, and sensor fusion. Two months later, the start-up closed a $10 million Series A investment round.
Another illustration of a start-up that implicitly addressed a business case is Innovative Mechatronic Systems B.V., which won first place in AIA's Launch Pad competition held during Automate in April, and for which Mitchell was a judge. The start-up's Archimedes Drive is a toothless gearbox with speed reducer technology that offers more precise motion control compared to incumbent rotary actuators. However, as Mitchell noted in his summary of the competition, Innovative Mechatronic's solution also targeted an incumbent's near monopoly on such actuators by offering a lower cost and more immediately available option.
Strayos, the winner of the Embedded Vision Alliance Vision Tank competition last May, further illustrates the relative importance of the business case. The company applies image processing and analytics to images captured by drone-mounted cameras that survey and model job sites, with a focus on aggregate mining operations that need optimized drill blasting analytics. Such surveys have typically relied on laser scanners that require four to five hours to collect and another 10 hours to process. Strayos' image analytics software, in contrast, generates a complete model of the terrain in half an hour. In addition to speeding operations, the start-up's software also enables mining and quarry operators to reduce costs by optimizing the placement of drill holes and use of explosives.
Some Assembly Required
Most vision engineers recognize there's a logical progression to building things right, and getting ahead of yourself is a good way to botch the job. The same principle applies to the realm of start-ups where "getting ahead of yourself" manifests as overvaluation of your new business. The rule of thumb is that start-ups should always seek the right funding, not the most funding.
"When companies get too far ahead of themselves and overvalue their company, they're shooting themselves in the foot," Mitchell explains. "Why? Because when capital markets eventually tighten again, the start-up may need to recapitalize at a lower valuation. If they're overvalued in the seed round, for example, then they'll be unable to get bump up in valuation when they go to their A-round, which could put them in a very difficult position."
Valuation is perhaps one of the most challenging balancing acts for an emerging business that's testing new waters. More established businesses can calculate their market value using tangible metrics and assets, such as revenue, profits, and customers. Start-ups often don't have these metrics, though business factors such as market demand, exclusivity, and time-to-market still offer a better grounding in reality than a technology's WOW factor.
"Currently, the funding ecosystem is overheated. Investments into start-ups with ideas five to ten years down the road are made at crazy valuations, all driven by the hope that one of the candidates will become a unicorn," Jansen says. "With an increasingly difficult economy, this might cool down somewhat, where investments into more down-to-earth automation products focused on yield improvements and workforce support will become stronger candidates."
One key metric for predicting the valuation and eventual success of a new business is its leadership. "Start-ups need to assemble a team, a product, and a plan – in that order," Mitchell says. "Ideally, you want a team that combines experience and areas of expertise in different disciplines that complement each other. You need business acumen as well as technical expertise. If they agree on everything, maybe it's not the best team."
Nisselson agrees. "People build businesses, hire other people, and build the technology," he says. "The roller coaster of politics, interest rates, and the global economy will constantly generate new challenges and opportunities for a start-up, and the right team will always successfully navigate that. So, I'd rather invest in an A team with a B idea, than a B team with an A idea."
The message for machine vision and automation entrepreneurs is that fielding a solution in search of a problem is never a good business plan, even when the economy or end-market is hot. In order to gain investors' attention (and backing), machine vision start-ups need to work backward from a common challenge to define their target customer, the challenges they confront, and what solutions will provide a clear path and timeline to providing a differentiated workable improvement for the marketplace.