The Perfect Swarm: Robots Past, Present and Future
POSTED 11/30/2006
 | By: Brian Huse, Director, Marketing & Public Relations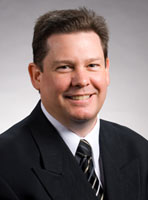 It's always a swarm. When you're examining the robot market, at some point someone will reference a swarm. And artificial intelligence. And drone. Android.
Robots capture the imagination in ways shared by no other factory equipment. Ancient Greeks and Romans were dreaming about robots the same as our youth does today. (The Roman poet, Virgil, for one had visions of robots, and according to legend even devised bronze archers – robots after a fashion – to protect his domicile.)
Of course, there is a very notable difference between modern and bygone times: in the first century B.C., Virgil didn't even have a printing press for his epic poems; now in the U.S. and elsewhere, a good percentage of the class of 2011 will play in a world with LEGO® Mindstorms® robot kits, and many will graduate to work one day with dual arm factory robots. Not just a few will have parents that will live to tell about ''robotic'' heart surgery conducted by the da Vinci® surgical system.
Robots for the automotive industry will continue to dominate sales for some time to come, but other, less traditional markets from textiles to law enforcement will see more and more robot penetration. Quebecor World, (printer of the 2007 Robotics Industry Directory), even uses material handling robots in some of its printing facilities. (Virgil would be so jealous!)
Today, robots are too successful to ignore, too affordable to overlook, and yet in the U.S., still surprisingly under utilized. Japan, for instance, is the number-one user of robots, then comes the U.S., and meanwhile Europe, China, Mexico and other nations are adding them to factory floors at an ever increasing pace. Robots are a vital part of the global competitive landscape.
Speaking of competition, we've come to expect new products faster, and in most cases with higher quality and lower price tags. According to many experts, a robot today is available at only 20 percent of the price tag it would have commanded in the 1970's, and today's robots are loaded with capabilities far more extensive than were available thirty years ago.
Just as the aerospace industry moved swiftly from the rickety biplane era to the jet age in only a few decades (adding unmanned drones in the process), robots have progressed quickly from hydraulic servo arms in the 1960's and 70's to a new generation of precision automation with vision and smart sensors. (Oh, and by the way, the first robot, a Unimate, was sold to General Motors in 1961 and retired only after toiling for 50 man years, i.e. 100,000 hours.)
All the talk of their sophistication inevitably leads to a debate about robots getting out of control and taking over the world. It's true they are devices with extremely advanced processing abilities, but human cognition isn't part of today's robot culture except in science fiction. There have been few commercialized successes for consumer robots, with notable exceptions in vacuum and lawn mowing applications. Even where some labs are poking into the realm of artificial intelligence, building a device with an I.Q. of a bug is considered a lofty goal.
With all the fuss, the science of robots attracts natural interest from very early ages and can hold that attraction for a lifetime. It should be no surprise the late Isaac Asimov, who was 19 when he wrote his first short stories that later became ''I, Robot,'' was a friend to ''the father of the robotics industry,'' Joseph Engelberger. Now in his eighties, Joe Engelberger still has a passion for robotics, and the Honda ASIMO humanoid robot is a tribute to the late Asimov.
Robot science is now part of the curriculum in grades Kindergarten through 12, and can be studied at two- and four-year institutions as a trade for high paying skilled jobs. This places robotics within an elite class of machinery that can help North America foster engineers and innovators who, like Mr. Engelberger, can pioneer new opportunities for workers of tomorrow.
Meanwhile, industrial robots are used in an ever-expanding range of applications every day. Automotive is still the main driver, however medical, pharmaceutical, woodworking, textile, food and beverage, warehousing and many other non-automotive industries are quickly adopting the technology.
At the same time new uses are being found, robots built for the traditional factory setting are getting new looks and enhancements. Multi-robot controllers are common today, and now some units are built with two arms on the same base. Mobility and flexibility is on the rise as slides, lifts, vision and other motion and sensor devices allow robots to service old equipment in new and different ways.
With technology moving at such a fast pace, it only makes sense to wonder what will evolve next in the robotics sector. Robotic Industries Association is developing a roadmap for the next generation of robots by organizing a brain trust of industry leaders to consider what a robot of circa 2010 will be like and how it will interact safely with workers. The goal is to pave the way for standards and guidelines that accommodate the greater sophistication in technology with acceptable, affordable and more intimate human-machine interaction.
Thanks to many volunteers in RIA committees, the Association will continue its 30-plus year tradition of creating opportunities for robotics in North American manufacturing. For instance, the New Markets Committee oversees a Robot Market Assessment Program (RMAP), which is part of a robot incubator program to cultivate new robot applications. The Standards Development Committee is organized to sponsor the ANSI/RIA R15.06 Robots Safety Standard and other performance standards.
Regional workshops are under development from RIA's Education Committee, including ones for robotic grinding, deburring and finishing. There are spring and fall safety conferences, and the annual Robotics Industry Forum which is a summit for industry leaders to network and gain insights into the state of the industry. At the heart of the Association's efforts is the biennial International Robots & Vision Show with an extensive conference, all of which combines to highlight the newest technology and show how it can be successfully applied.
The Association continues to collect statistics on the industry, and it publishes the most comprehensive Directory of robot suppliers online and in print. Videos and application guides are available in RIA's CD-ROM, ''The Robot Files,'' and safety videos and software from RIA make ANSI compliance easy to incorporate into your manufacturing policies.
Robots will be a significant part of the landscape for years to come and RIA plans to be there leading the way. Stay tuned for new developments, and thanks to the millions of visitors to Robotics Online, and the thousands of professionals at some 250 corporate members, who swarm to Robotic Industries Association to network for personal and professional development. Be ready for times exciting enough to inspire the next great scientist, engineer or even a poet with a fancy for robots.