Tech Assists to Building a Better-Engaged Workforce
POSTED 06/27/2019
 | By: Ray Chalmers, Contributing Editor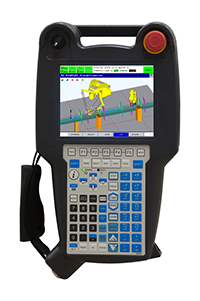 It seems workforce has been a concern for much of manufacturing's history. Greg Jones, vice president, smartforce, for the Association of Manufacturing Technology (AMT) wrote this past December: "In recent months, there has been very good news on the jobs front in manufacturing. According to the Bureau of Labor Statistics (BLS), manufacturing has averaged an increase of 18,000 jobs per month over the past twelve months. Wages have been increasing in recent quarters as well."
"However, looming on the horizon are the predictions that the skills gap, the gap between the number of open positions and qualified people to fill them, has been widening and we are beginning to see the evidence of that in the monthly BLS report on job openings and labor turnover."
The dynamics causing this gap to widen have been described many times, he continues. They include: a big demographic bump of baby boomers retiring and leaving the workplace, taking their knowledge with them; a lack of young people in STEM and career/technical education classrooms, and a lack of programs to replace this funnel of workers; and the unending rise of innovations in new products and disruptive technologies that will require new workers with entirely new knowledge and skill sets.
Current projections are for 3.5 million new jobs to be created by 2025, but they include a skills gap that could grow to 2 million open positions, he writes. "In addition, we've seen 50 percent of job functions disappear every 25 years due to developments in technology. A new report from Intel projects that 85 percent of job functions that exist today will disappear by 2030. That's just 11 years from now."
Clearly, young people coming into the workforce, and established mid-level career professionals must be in continuous life-learning mode, adapting to new innovations and technologies by being agile enough to learn new skills and competencies. The companies they work for need to adopt this mindset as well.
Talk About the Passion
"Engagement" seems to be the term du jour when it comes to workforce development, and companies seem to be springing up all over to provide strategies to attain it. In the past, employees were attracted to manufacturing companies based on what they did – what products they made. According to growth strategy company Growth GPS (Novi, Michigan) today's workforce cares more about their opportunity to contribute, to make a difference. "Today's top talent cares deeply about the culture, purpose and work environment -- the why and the how of their work environment," the company says.
This means creating a culture that doesn't just organically express itself, but instead is guided by direct efforts starting with:
Are employees engaged?
Is it just a job for them?
Or is it their passion? Their pride?
"Defining and defending your culture is the highest priority job of leadership," the company continues. You either manage your culture or it will manage you. An organization that doesn't actively create the culture it wants will end up with a culture anyway. It will be the disorganized total of its employees' thoughts and experiences –based on everything from how they're treated to where they work. More directed concerns are:
Do employees know where the company is going?
Are they encouraged to share ideas for how to get there?
Are they empowered to try new things?
High-performance organizations don't leave those kinds of details to chance. They make the conscious decision to build and define a culture that attracts and retains the right team members, promotes the organization's values and reinforces those values throughout the company with consistent action. And their culture is aligned with specific strategic objectives – culture matches strategy.
While prioritizing culture over production efficiency may come off a bit squishy for a production operation, this is backed by major staffing companies who see customers operating in the face of a particular headwind that automation is out to replace as many shop floor positions as possible. This is the first notion that needs to go. "Robot workers replacing human jobs – the debate of the decade," says staffing leader ManpowerGroup, but in reality, the opposite is true. "Our research shows that 91% of U.S. employers plan to increase or maintain headcount as a result of automation for the third consecutive year. Rather than reducing employment opportunities, organizations are investing in digital technologies, shifting tasks to robots and are creating new jobs. At the same time, companies are scaling their upskilling so their human workforce can perform new and complementary roles to those done by machines." The company calls this situation the "skills revolution", and describes it as being in full flow.
"The focus on robots eliminating jobs is distracting us from the real issue," says ManpowerGroup chairman and CEO Jonas Prising. "More and more robots are being added to the workforce, but humans are too. For three consecutive years our research shows most employers plan to increase or maintain headcount as a result of automation. Tech is here to stay and it's our responsibility as leaders to work out how we integrate humans with machines."
Skills are the passport to growth and resilience for individuals and organizations alike, he continues, so nurturing "learnability" and encouraging continuous learning must apply to all. Moreover, learning cannot be done as it used to. "We must help people learn how to work with automation and develop new skills they need to integrate with machines," he says. "We need quick bursts or cycles of learning so that as technology transforms markets we can capture these opportunities." Technology and the right approach are critical.
From Data to Information Profiles
The most direct connection to operator and machine is the HMI (human-machine interface). As industrial machinery use grows, there is a greater need to interface with machinery in a more intuitive and informative way. On one side are the operators, on the other side are plant management and ownership. Both are looking to operate their equipment more efficiently, but they're going about it in different ways. To satisfy both, the HMI is a gateway and a visualization tool – transferring useful information and presenting data on a screen in a way to build detailed profiles about the machine and involving the operator in key decisions.
These information profiles are today's version of the old recipes you'd see in the HMIs of the past. For one thing, data is rapidly moving toward cloud storage, and is developed from processed data transmitted to it through standalone devices. The HMI serves not only as a gateway for the data, but also a way to transform the data to informative application profiles. Through application profiling, machine owners and operators can get machine-specific operating data converted to information, allowing them to quickly identify and act on any potential issues that may be coming down the line. This saves both the operator and the machine owner costs in avoiding unnecessary routine maintenance, and downtime. Computation algorithms and operator judgment have to work together to convert raw data to real actionable information. And HMIs with the right features set will help bridge that gap.
Moving to Mobility via HTML
"One size cannot fit all when we are talking machine interfaces or, more recently, a move towards integrating machine data into the larger operations of the manufacturing firm," adds Adam J. Cook, chief technical officer of automation equipment provider Alliedstrand (Dallas, Texas). "We are seeing customers of all sizes particularly interested in the "mobile" aspects of modern HMIs where their staff can at least gain visibility into the current state of the shop floor and specific machines on their mobile devices. Fortunately, there has been a similar shift in many PLC/PAC platforms in embracing HTML5 technology in building HMIs. This allows for interaction via standard web browsers instead of custom software - which can be costly to develop, maintain and secure. Our firm has embraced those standardized technologies for a while now and we are pleased to see them become more popular across the spectrum of industrial control equipment."
For larger or more advanced operations, there is an interest in how customers can, in essence, get away from viewing machines as individual actors, but rather, part of a cohesive system, Cook continues. Software is developed that not only makes machines more locally intelligent of their own operational characteristics and maintenance requirements, but also, machines that are aware of other equipment that they might interact with upstream or downstream - even across different factories scattered across the globe. Machine data is integrated across the floor, the front office, the maintenance department and engineering.
"In fact, for some customers, this machine intelligence or awareness may actually reduce the need for a comprehensive and visual HMI as the machines become less reliant on frequent human interaction," Cook adds. "Not completely, of course, but definitely for some of the more monotonous tasks like periodic maintenance and high-level troubleshooting."
Digital Work Instructions
Manufacturing engineers often identify themselves providing two primary functions: keeping production moving and writing and maintaining work instructions. Traditionally, shop-floor workers would hang laminated pieces of paper on the wall or their equipment with diagrams and explanations of each step. LNS Research reminds us that the shortcomings of this are obvious, particularly when an engineering change order was required and those changes needed to be sent to engineering, revamped, sent back to manufacturing, reprinted, re-laminated, and so on. Add the complexities of a global operation, and this becomes an even more obvious challenge.
As the use of simulation and 3D visualization software grows, moving from engineering onto the shop floor, electronic work instructions (EWIs) are becoming even more effective workforce tools. By integrating EWIs with these technologies, an operator can watch each step of a process played out via animations. Operators and supervisors are trained to actually make changes and improvements to these processes in real time rather than waiting for an official change order, incorporating defect checking into production and improving quality control efforts.
Productivity improves in a number of ways:
Digitally identifying and tracking defects through electronic work instructions greatly reduces the time lag involved in manual tracking, analysis, and follow-though.
Maintaining, updating, archiving, and recovering defect logs becomes automatic.
Throughput time improves and rework time is reduced.
Operator training is significantly enhanced as quality control is efficiently added to operations responsibilities.
Quality checks and defect tracking are more closely integrated with product/process specifications.
Use of fully rotational 3D CAD files makes sure any unseen but related non-conformity is identified and captured for correction.
As a result, with operators recording non-conformities digitally, electronic work instructions with built-in defect tracking can work horizontally, immediately alerting designers, supervisors, quality control management, and yes, manufacturing engineers, making a closed-loop software system with integrated notification closer to reality.
OEE Solutions and Customer Success
Manufacturing has always been a process -- raw material at one end, finished product at the other. But more and more, manufacturing is the site where many processes are converging: computer-aided design (CAD), process simulation, the actual machining processes, plus machine tool monitoring and adjusting, tool life, assembly, plant and shipping logistics, and much more, all made possible over the Internet, specifically the Industrial Internet of Things (IIoT).
And once processes and equipment are connected, they can be made visible. Once made visible, all kinds of issues may be addressed. "We're an IoT platform, and overall equipment effectiveness (OEE) is just one metric we provide," says Stacy Pease, director of customer success at Northampton, Massachusetts-based MachineMetrics. This has all kinds of operator-engagement possibilities. "For example, production operations may be interested in operators running more than one machine and want to explore how they can manage expectations. Visual performance dashboards can be tied to machine and operator performance without losing quality and visibility."
Data is the great equalizer, she continues. Without real-time data, operators and management alike are forced to rely on anecdotal responses and opinions, becoming disengaged in a conflicted search for truth. Data visualization allows reports to be created and pulled right through the system. Process changes and improved workflows can be implemented immediately, enabling improved performance. "Having the data is only the start. Transforming the organization with the data is the goal."
Many shops make training an exercise in increasing and protecting their tribal knowledge. Older operators are revered, but may fear digital change. Interfacing with equipment and processes on a touch screen with data displayed throughout the plant on dashboards levels the playing field, Pease explains. In many cases, dramatic improvements in operator output are accomplished in part by younger operators helping established veterans acclimate to the new system.
Building Enthusiasm Online
Professional associations are playing a role in building engaged workforces as well. Adam Cook reports, like many firms engaging in advanced manufacturing technologies today, his company has noted a lack of workforce readiness in terms of computer programming, control system programming, machine vision, machine learning and robotics - at the very least.
Within the volunteer membership of the Society of Manufacturing Engineers (SME), there was an initiative to embrace the connectivity and interactivity of the Internet to better connect research organizations, universities, and manufacturing companies, senior SME chapters, and student SME chapters to solve shared workforce problems.
This initiative is called the SME Virtual Network and Alliedstrand is participating in its construction. "The SME Virtual Network launches, supports and cultivates various industrial open-source software and hardware projects as a tool to engage with students and young manufacturing professional in particular", Cook says. Open source allows for interaction with real-life industrial code and "onboards" students before they reach industry. They are also noticing that open-source has the power to spark creativity in class and group projects.
"Hackathons or creative coding competitions are another area we are actively exploring with some interest from key SME student groups. There really is nothing like a weekend of competitive project building in terms of team building and on-the-spot problem solving - both obviously highly-valued by engineering and manufacturing organizations today," he adds.
Not a Skills Gap, A Leadership Gap
As the array of production and data-visibility technologies continue evolving rapidly, the entire skills gap reality is being redefined as a training gap. And leadership has to drive the effort.
Jeannine Kunz, vice president of Tooling U-SME, reports that according to a survey they conducted, manufacturers say that two top barriers preventing smart technology are people-related:
Lack of corporate leadership to lead and plan a smart manufacturing strategy.
Lack of skill set for implementation and follow-through.
"Smart starts at the top," she says. "Just as leadership commitment is essential for implementing digital transformation, senior management must develop a learning culture, providing the vision — and support for — a workforce development plan to sustain the new initiative. In other words, leadership must understand the benefits of training, and invest time and resources to accomplish it."
Finding new hires will remain challenging in this tight labor market. Upskilling the incumbent workforce becomes more critical in order to enable the implementation of smart technologies. The range of tech tools is increasing, and clear, systematic training is the path for improved productivity and profitability. What better incentives to drive worker engagement?