Robots Check Their Own Work Through Nondestructive Testing (NDT)
POSTED 04/14/2020
 | By: Winn Hardin, Contributing Editor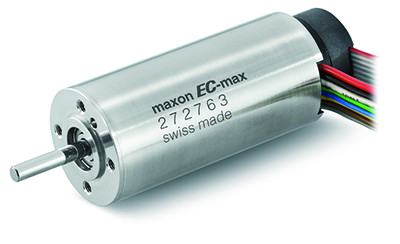 Nondestructive testing (NDT) and nondestructive inspection (NDI) are techniques used to evaluate the properties of a material, component, structure, or assembly to determine its efficacy for specific applications without causing it any harm. Carbon fiber is the modern poster child for NDT. This material is incredibly light and strong, but its performance can suffer from voids and delamination within non-visible material layers.
Ultrasound NDT of carbon fiber is one example of an NDT application. Other NDT applications include using polarized images and traditional machine vision inspection to identify material stress, X-ray inspection of metal equipment such as pipelines, reverse engineering of discontinued components; and thermography for asset inspection.
Programming Simplifies Robotic NDT
"Genesis [Systems] has applied automation to the following NDI processes with both robotic and Cartesian systems: ultrasound (pulse echo, through transmission, phased array), eddy current, thermography, shearography, magnetic field (Gauss)" said Whitney Moon, a director at Genesis Systems, a robotic systems integrator and part of IPG Photonics. "With the increase in the use of composite materials for structural applications, the demand for automated nondestructive inspection systems is expanding. Robotic inspection is especially well suited for components with complex curvatures."
Until recently, programming robots to follow curved paths required considerable engineering time. Today, a number of applications, including NDT and material removal, have led to new programming techniques that allow both industrial and collaborative robots to follow curved paths.
"Genesis Systems has invested heavily to develop proprietary technologies for parts programming as well as robotic safety work cell design," explains Moon. "Genesis' Vector software package is designed specifically to support the programming of automated NDI processes. It is especially useful when programming highly contoured parts that require complex raster patterns to achieve 100% coverage. Another such technology is Genesis' Blitz module. This integrated software/hardware package solves the problem of ultrasonic inspection processes occasionally being limited by the speed of a traditional robot."
Motors Matter to NDT Robots
Not all robotic NDT applications can fit an entire work cell, such as Genesis' NSpect 115, into the available area. Petrochemical, water, and sewer pipes are just some of the metal structures that require periodic inspection of internal as well as external surfaces.
Companies such as iPEK International GmbH provide a wide range of robots for pipe and sewer inspection. iPEK International's camera systems and driving units for sewer inspection include the modular ROVION.® This remote-controlled system is equipped with a color camera, a mechanical shutter to protect the sensor, and bright LEDs to light up even the darkest pipes. iPEK products such as SUPERVISION® and ROVVER® are used in pipes with diameters of 100 mm or larger. The SUPERVISION system is designed for inspecting deep wells, shafts, and boreholes.
iPEK uses maxon motors to drive the high loads required by sewer robots. maxon motors deliver the high-power density required for these small drives, an important criterion for applications in narrow spaces. The motors also need to have smooth power curves to allow for accurate motor control.
The largest maxon motor used in iPEK products is the brushless EC-max 30, with a power of 60 W. ROVION® driving units are each equipped with an EC-max with a diameter of 22 mm, the smallest motor used in the driving units. Each driving unit has two drives (left and right) to enable steering of the vehicle. Some of the various camera heads for the sewer robots are equipped with medium-size motors for panning, rotating, and focusing. The smallest combination uses a maxon brushed RE 6—an energy-efficient direct current motor with a diameter of only 6 mm. This drive is used in a highly flexible camera head in combination with a planetary gearhead. Other motors are used for the lift drive of the camera lifter.
3D Cameras Find Hidden Defects
Machine vision camera manufacturer IDS Imaging Development Systems GmbH also has extensive experience putting imaging systems inside pipelines for inspection purposes. The same robustness and reliability needed for remote robotic NDT inspection solutions are also critical for applications in more traditional environments.
For example, IDS's Ensenso line of structured light projection 3D stereoscopic cameras is widely used on palletizing and de-palletizing robots in high-volume distribution centers. In many cases, palletizing work stations combine an IDS uEye 2D USB camera with a 3D camera to provide greater detail and to allow the system to spot damaged boxes and other conditions that could pose a problem for a materials handling robot.
"For robots doing bin picking, palletizing, or unloading trucks, it can be hard to tell if an object is one box or two boxes packed tightly together," explains Jeremy Bergh, president for North America at IDS. "By adding a 2D camera to our 3D solution, you can fuse the two images together and determine if the box is one or two boxes, if the crack in the box is normal or problematic." Since the Ensenso includes its own processing engines, the system can work at the end of a robotic arm without having to constantly transmit large data sets back to a remote PC, increasing the reliability and robustness of the robotic materials handling system. Bergh adds that the Ensenso is also being used for material removal, such as robotic deflashing and deburring applications, as well as paint dispensing applications, because of its ability to measure surface features and finish down to 25 microns.
As industry adopts more complex materials and laminates, from carbon fiber to advanced printed circuit boards, the need for robotic NDT will continue to grow. Luckily, compact sensing systems are combining with easier-to-program robots to simplify the NDT process, whether it involves inspecting an airplane or X-ray inspection of a ball grid array of integrated circuits.