Retrofits, Upgrades, and New Builds: Path to Success
POSTED 08/28/2019
 | By: Kristin Lewotsky, Contributing Editor
Industrial machines are built for the long haul. When properly maintained, they can operate for 30 or 40 years. Over time, however, components began to wear, downtime increases, operational equipment effectiveness (OEE) falls, parts become obsolete, vendors stop support, and eventually, the machine becomes a liability. Meanwhile, new motion-control products coming to market offer built-in functions for increasing productivity and reducing costs. Regular retrofits keep the electronic subsystems current while giving access to new technologies such as functional safety, predictive maintenance, energy analytics, and more (see figure 1). The retrofit process can be challenging but it doesn't have to be. By following best practices, asset owners can upgrade the equipment, increase its lifetime and improve OEE.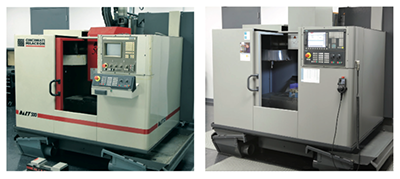 Figure 1: Retrofits can add years to the life of an asset, boosting OEE and enhancing functionality. (Courtesy of Siemens Industry, Inc.)
Establish the Objectives
A number of factors can drive the push for upgrading or replacing equipment. "A primary motivator is the age of the existing controls," says Robert Smith, sales manager at Machine Tool Research (Rochester, New York). "They don't run the machines as well as the newer controls. Also, the technology is changing so rapidly that a lot of the older components – controls, motors, and drives – are not available anymore."
The machine may be experiencing frequent downtime as a result of equipment failures or nuisance faults. Maintenance may be able to get the machine running again but each time it gets a little harder. There may be a demand for increased production output. As manufacturing moves closer to the mythical batch of one, machines need greater flexibility to speed changeover. Organizations may want to take advantage of new capabilities such as functional safety, predictive maintenance, or energy analytics. Last, but definitely not least, the original equipment may be obsolete and no longer supported by the vendor. Parts become increasingly expensive and difficult to come by. The main reason our customers request a retrofit is obsolescence. So the availability of spare parts typically drives the customer to invest in the upgrade.
The organization needs to come to an agreement on the exact objectives for the retrofit or new machine. Quantify improvements – reduce downtime by 20%, but part costs by 10%, etc. This will make it easier to get an accurate bid and also recognize success.
Understand the Starting Point
The decision of whether to retrofit a machine or replace it depends on a number of factors. Before contacting a system integrator, perform a detailed assessment of the machine. Are the mechanics sound? Where are the electronics in terms of product lifecycle? What is the condition of the motors and drives? How about the actuators? Knowing the starting point is essential to deciding whether a retrofit will be effective.
Consider the Size and Value of the Machine
Framing the decision as either retrofit or new build is somewhat misleading. Retrofits exist as a continuum. Depending on the goals and the condition of the machine, an upgrade may only involve controls. If the business plan calls for replacing the machine entirely a year or so down the road, the retrofit may be designed to improve machine condition just enough to keep it operating. If the mechanics are sound, then the machine may merit a top-to-bottom retrofit that will support the long-term operation.
The decision of whether to go with a retrofit or replace the machine entirely is primarily driven by the cost of the machine. Large, complex – and typically expensive – equipment will generally be retrofitted rather than replaced. "If it's a $75,000 machine and a retrofit is going to cost $40,000 to $50,000, it makes more sense to replace it," says Karl Vogelgesang, partner manager for machine tools at Siemens Industry, Inc. (Elk Grove Village, Illinois). "If you have a big million dollar plus machine and you can retrofit it for $500,000, that makes much more sense." A well-executed upgrade can add a decade or more to the life of a machine (see figure 2).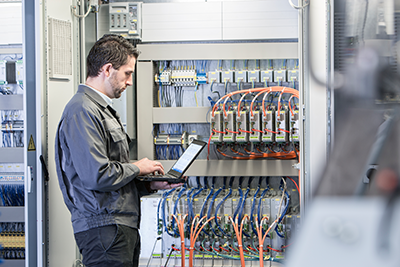 Figure 2: a well-executed retrofit can increase OEE and save on parts costs while prolonging the life of high-value assets. (Courtesy of Bosch Rexroth)
If the issues are downtime caused by worn components, or other concerns such as safety issues, energy inefficiency, or overall equipment efficiency, a retrofit may provide the best combination of cost-effectiveness and performance enhancement. An example would be to swap out a combination AC induction motor and worm gear with a servo gearbox to boost efficiency.
Remember the Limitations of Retrofits
If an organization wants to achieve significant productivity increases, a new build might be a better choice. Modest productivity improvements may be possible with the retrofit but they will be limited by the machine itself. Atle Bjånes, principal engineer, Gradient Engineering (Lititz, Pennsylvania) points to the example of upgrading the controls of a packaging machine. "In the absolute sense, there would be a performance upgrade because new controls typically have more availability and run more processes and faster," he says. "[Productivity improvement] is not normally the driving force because the machine already has mechanical constraints and you can't really do much more with that, even if you put newer and better and faster components on it. The machine is built for a certain rate and if you try to push it beyond that, it rarely goes well. It's not just the speed of the motors but also the limitations of the mechanical drivetrains."
"Existing mechanical systems have already been designed to a specific rate, specific durability and have already gone through a certain degree of fatigue," says Darrell Paul, market manager for motion and robotics at Omron Automation Americas (Hoffman Estates, Illinois). "Even if they were retrofitted with new tooling, they are probably not designed to make another 20% leap in production." Significantly changing the speed in machines with rotating equipment, for example, can run the risk of exciting resonant vibrations. "All of a sudden, the supporting structure of the machine begins to vibrate," he says. "You might exceed the acceleration level in the ballscrew and start shearing the balls inside the rotating nut because you really needed to move to a linear servo in order to have that level of acceleration.
It's also important to bear in mind that machines are typically part of a larger process. "Even if you could speed up that one machine, it wouldn't do you a lot of good because your upstream processing or downstream finishing would not be able to be sped up correspondingly," Bjånes adds.
Retrofits Can Add a Surprising Amount of Functionality
One common misconception regarding retrofits versus new builds is that only a new machine can bring significant increases in functionality. Although retrofits aren't typically suitable for significant productivity increases, they can be used to add quite a bit of capability. They can be used to add safety functionality, improve communications, and even smart drives for predictive maintenance.
In the area of machine tools, for example, retrofits can be used to offer extensive enhancements. "Most customers believe they must buy a new machine in order to get the advanced features they see on present-day machine tools," says Nathan Petry, business development/OEM sales at MasterControls (Pendleton, Indiana). "At the same time as a retrofit or rebuild, we can integrate other accessories. These can include additional axes to control, rotary tables, part probes, lasers for tool setting, or other machine tool accessories to further increase the machine's capability.
Get Management Buy-In by Presenting Total Cost Savings
Finding the dollars for a retrofit can be challenging. Particularly for equipment that is long since been paid for and continues to run, even if as with following OEE, certain inertia comes into play. "Assuming the machine is mechanically sound, retrofitting the equipment can prolong machine uptime at a fraction of the cost," says Todd Whiteman, general manager at Ingersoll Production Systems (Rockford, Illinois). "However, it can take years before a project is funded. When capital is available, production limits machine downtime. When production demand weakens, capital investment is difficult to procure."
A classic disconnect exists between purchasing and management, which focus on minimizing capital expenditures and the maintenance department and operations, which focus on producing cost of operations. Different budgets, different priorities. This can result in projects being stalled out "When you talk to someone in maintenance versus someone in purchasing, it's two different worlds," says Naser Suleiman, applications engineer at Bosch Rexroth (Bethlehem, Pennsylvania). "If maintenance had more control over how they spent their money, there'd be more of a push to do retrofits. Otherwise, the reaction is, 'It's not broken. We'll push it off to next year.'"
The key is to get management buy-in by presenting detailed ROI projections based on the true cost of unplanned downtime (not just reduced production but total cost of repairs, increased cost of parts, travel for support staff, cost of idled operators, cost of scrap, cost of clearing the machine for restart, etc.) Modern drives and controllers incorporating functional safety, predictive maintenance, and data gathering for analytics can provide additional savings. The net result is reduced cost of ownership that can result in surprisingly rapid ROI.
Be Realistic About Timelines
The amount of time required for retrofits varies widely depending on the scope of the project and the details of the rollout. In many cases, the machine needs to be taken off-line for the duration of the project, which can range from weeks to months. Most integrators take steps to minimize delays by building testbeds and simulations.
Smith points to an upgrade project for a machine tool involving the drives and motors for two axes, new spindle drive, and a new CNC controller. To minimize delays, they simulate the machine at their facility (see figure 3). "We pre-build and test the system before it gets installed at the customer so that we already know that it's functional and running," he says. "The simulation catches 99% of issues."
Figure 3: simulation for CNC upgrade includes eight servo drives, a new main spindle drive motor, and a new CNC controller (not shown). (Courtesy of Machine Tool Research)

"Our software allows simulation of the program so even without hardware, we can see how it is going to react with the field device, the inputs, and outputs, etc.," says Tim Loria, product support engineer and product manager for Bosch Rexroth safety products.
Consider a Staged Rollout
One way to mitigate risk and limit downtime is to perform the retrofit in stages. This approach is not appropriate for all cases – many very large machines must be shut down and upgraded all at once. In some cases, however, a staged rollout can be conducted on weekends or during holiday shutdowns to minimize the impact on production.
Consider a retrofit project to add safety to a transfer line with 10 independent stations. "Instead of trying to do the whole machine on a weekend, we'll do one station at a time," says Loria. "We'll see what it takes and over the course of several weekends, get every station on the machine done."
The multistage approach also can be used to introduce more sophisticated functionality such as predictive maintenance. Many newer drives, motors, and encoders have the ability to gather data that can be processed to monitor machine health. During the initial installation, the focus will be on simply installing the hardware and software and beginning operations. The integrated functions can be implemented subsequently. "The drives and the software will allow the motor to become the sensor," says Suleiman. "It's done in stages so first, you basically get the machine up and running and then other features as predictive maintenance gets implemented at a different stage."
Industrial machines are designed to last for decades. Past a certain point, however, the electronics no longer function as designed. Parts fail more often and replacements become increasingly expensive. Downtime mounts and productivity falls. Retrofitting provides a method to address these issues, cutting cost of operations for a reasonable price. Alternatively, in some cases buying a new machine may be the most appropriate course of action. To make the right choice for your operation, review your objectives, study your machine, and work closely with a system integrator who can guide you to a successful conclusion.