Momentum behind Machine Vision and Automation Fuels Strong Outlook for M&A and Funding through 2019
POSTED 02/08/2019
 | By: Winn Hardin, Contributing Editor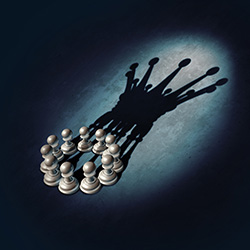 The machine vision industry's pitched momentum of 2017 may be slowing slightly, but neither equity nor corporate investors seem to have received that memo yet. The tempo of mergers and acquisitions (M&A), funding rounds, initial public offerings, share transactions, and other financial activity in the sector has shown no sign of slowing. Buyers, sellers, and investors have averaged at least one deal per month since the middle of 2017, and many months have seen three or more transactions inked.
M&A activity typically falls into two categories, each defined by the type of buyer. Corporate investors seek deals to strategically expand their product portfolios, intellectual assets, human capital, geographic reach, or technological or manufacturing capabilities. Private equity, including venture capital (VC), comes to market looking to invest in companies well-positioned to capitalize on the sector's promising growth prospects.
"There is significant appetite for vision technologies and vision companies across all sectors and along the entire food chain — from sensor manufacturers to vision solution builders," says Gabriele Jansen, Managing Director of Vision Ventures, an M&A advisory firm specializing in vision technology. "However, there are some clear trends to be made out."
Among the trends Jansen lists is a growing influx of private equity firms entering the sector with buy-and-build strategies. In parallel, an increasing number of commercial businesses from outside of the vision space are filing transactions to participate in the market's growth. A clear trend toward consolidation within the sector also emerged in 2018, and Jansen expects to see that trend continue for years to come. Additionally, Jansen adds, a prevailing number of deals are being made across borders.
Is Vision a Capability or a Technology?
While the machine vision market of a few decades ago had its share of large bellwethers, it was more typified by small to midsize companies that specialized in a particular technology, region, or vertical market. Consolidation and advances in embedded vision and other technologies have given machine vision a very different profile today.
The recent agreement that Teledyne and Roper Technologies announced in December is a good illustration of this trend. Under the agreement, Teledyne will acquire Roper's scientific imaging businesses for $225 million in cash. If the deal proceeds as planned, Princeton Instruments, Photometrics, and Lumenera will join the Teledyne fold in the first quarter of 2019.
Like the acquisition of DALSA a few years back, Teledyne's latest purchase reflects the classic buyer's strategy to leverage M&A as a way to gain a stronger presence in a particular market — in this case scientific imaging — and the joint announcement by Teledyne and Roper alludes to this intent. But the move also demonstrates that machine vision has evolved beyond the realm of specialized component solutions to become a value-added capability that crosses industry silos.
"Scientific imaging applications can be different from factory automation applications," notes Alex Shikany, Vice President of AIA. "But from our perspective at the industry association, vision is a capability now that reaches across all industry verticals. Imaging functionality is becoming more robust with embedded vision, software, and hardware advances opening doors to new applications. When combined with customers' strong demand for imaging data as inputs to machine learning, deep learning, or AI-driven smart systems, the industry silo lines are blurring."
Julian Counihan, a partner with early-stage VC fund Schematic Ventures, indicates that the VC sector shares the perspective of machine vision as an enabling capability. Asked to summarize the notable recent funding in the sector, he replied, "When you say 'vision,' I think of the technology that enables autonomy in machines. Within that broader definition, we've seen venture capital funding going to start-ups deploying a form of autonomy in the transportation, supply chain, manufacturing, agriculture, and medical sectors. Computer vision is at the core of each company in all of these sectors."
Consolidation: Cause and Effect
While consolidation has helped position machine vision as an enabling capability in vertical markets, the competitive demands of these markets are helping to fuel further consolidation. In a growing number of cases, customers downstream ultimately want to find the right solutions in fewer stops, says Shikany. He adds, "We've seen larger automation suppliers like Omron and Rockwell grow their machine vision presence through M&A, signaling their view of machine vision as an important piece of their broader larger automation scheme."
In addition to a broader, more integrated product offering, other benefits that buyers seek from an M&A deal are accelerated growth potential, greater capacity for innovation, and improving their time to market. Sellers who are not simply seeking an exit strategy often enter M&A deals to leverage existing channels into new markets, tap more established supply chains or production infrastructure, or access broader R&D resources.
Private equity buyers, in turn, seek value — either as a venture capitalist investing seed money in an early-stage company, or as a larger investment firm funding strategic growth of more established businesses that are likely to generate steadier returns.
Funding Outlook
As Counihan of Schematic Ventures noted, VC has mostly focused its attention on the larger realm of automation rather than the machine vision sector specifically. But vision still figures prominently in some of 2018's biggest investments in automation. Most recently, Plus One Robotics announced in November that it had successfully raised $8.3 million in a Series A investment round led by Pritzker Group Venture Capital. Schematic Ventures led the seed round. The startup develops 3D vision and controls for robotic automation in the logistics and e-commerce markets.
In China, Yitu Technology and SenseTime raised $300 million and $2.2 billion, respectively, in Series C rounds closed last year. Yitu's technology uses computer vision, intelligent imaging, and video understanding to recognize human faces as well as automobiles and other products. SenseTime, a pure-play AI company focused on computer vision and deep learning, finished a subsequent D Series round with an additional $1 billion from SoftBank's Shanghai affiliate.
Counihan expects to see fewer VC investments in autonomous technology in 2019. "The venture industry hasn't seen many successful robot exits yet, so we've begun to enter a wait-and-see mode with respect to investments in autonomous technology," he says. "But [from a private equity perspective] I think the robot names out there that are public tend to be strong performers. If we do see such public entities exchange hands, it will be at a premium."
As capital tightens, potential sellers will need to become as selective as potential buyers about whom they partner with — whether they're seeking funding or a merger.
Those seeking VC need to clearly identify what problems they solve, articulate why their solution is competitive, and ensure that the capital they seek is the right format for their business goals, Counihan says.
For those seeking a merger or acquisition, Jansen says the main challenge is identifying the right partner for long-term success. Both buyer and seller need to ensure that their technologies and product portfolios complement one another, and their corporate cultures and human factors need to be well aligned.
"Both sides should share the same goals," Jansen adds. "Especially in the highly dynamic automation space, you see a lot of cross-border transactions between large established corporations and small agile tech companies. The importance of the cultural fit for the long-term success of the merger cannot be overstated."