Indicators Point Upward for Machine Vision Market in 2013
POSTED 01/30/2013
 | By: Winn Hardin, Contributing Editor
With U.S. presidential elections and the "fiscal cliff" behind it, machine vision market makers say they expect overall solid growth in 2013, bucking recent flattening trends in 2012.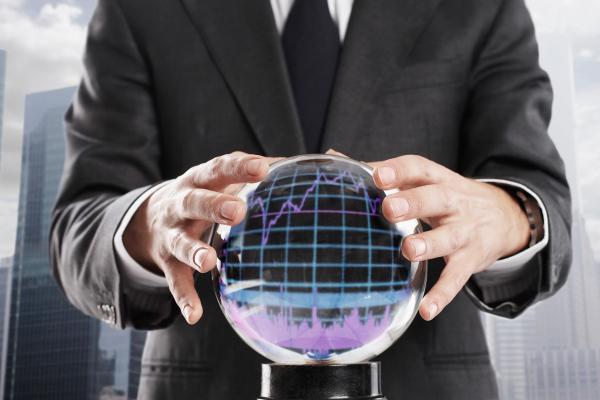 "From the AIA side, and based on surveys and interviews that we've conducted, the machine vision industry is expecting overall better performance in 2013," says Alex Shikany, Director of Market Analysis for the Association for Advancing Automation (A3), who took over the position from Paul Kellett this year. "We did see a flattening of machine vision market growth in 2012, but we expect solid single-digit growth in 2013 now that the 'fiscal cliff' is behind us and in light of recent improvements in the Purchasing Managers Index [PMI], which we see as a leading indicator for the machine vision market." Shikany's expectations resonate with well-known manufacturing economist and regular AIA speaker Alan Beaulieu, who recently said he expects a strong manufacturing market through at least the first half of 2013, a prime opportunity for companies ready to take advantage.
Next month, in February, Beaulieu will once again address the A3 audience during the association's Annual Business Conference, which brings together industry leaders from the robotics, machine vision, and motion control industries for networking and business presentations at the Orlando World Center Marriott, Feb. 20-22. Shikany will also address the machine vision and motion control markets during separate presentations at the 2013 Business Conference.
Europe, U.S., and Macroeconomic Drivers
"The European Union debt issue has been going on for a while and it has definitely affected the machine vision market," notes Mark Butler, Teledyne DALSA (Waterloo, Ontario Canada) Senior Product Manager. "We've also seen a slowdown in the U.S. that we attribute to 'fiscal cliff' uncertainty. People have been pushing out purchases until the first quarter of this year until the 'fiscal cliff' was resolved."
Donal Waide, Director of Sales at frame grabber manufacturer BitFlow Inc. (Woburn, Massachusetts), agrees that European issues have been a hindrance to that market, but he questions the true impact of the fiscal cliff while suggesting the Chinese market is likely to grow significantly. "There's going to be another 'fiscal cliff' this year, and another, and another…In fact, there's probably always going to be one 'cliff' or another," he notes. "An area to watch is the Chinese market. While we don't expect the recent leadership change to have a short-term impact, increases in the cost of labor and standard of living are going to push Chinese manufacturers to adopt more automated solutions if they want to stay competitive. And that's good for machine vision.
"What people often miss is that machine vision technology is a job increaser, not a human replacer," continues Waide. "Once a product is produced with the aid of machine vision, you get better quality and production, which increases sales and leads to more jobs. We're definitely seeing this trend in the U.S. in recent times, and I expect machine vision will continue to help the U.S. increase employment."
Today, the Asian market remains strong for companies with proven expertise in electronics and flat-panel manufacturing solutions, while multiple sources point to life sciences, entertainment, intelligent transportation systems (ITS) such as traffic monitoring, and defense/security/surveillance solutions as major growth areas for machine vision technology.
Camera Sales Start Strong, Frame Grabbers Divided
"On the camera side, we expect to see growth in the short term with improvement through 2013," says Teledyne DALSA's Butler. "The major shift is from CCD to CMOS for the majority of machine vision cameras. The odd scientific or TDI application may still require CCD, but CMOS is gaining there, too. There were a lot more CMOS cameras at the recent Vision 2012 show in Stuttgart – very fast cameras with larger resolutions with performance that's near ideal that are moving toward higher speed interfaces such as GigE and high-speed Camera Link.
"With respect to other major machine vision product areas, we do expect to see a decline in lower-end frame grabber sales as a result of the USB3 Vision interface, which may prompt more customers to develop systems without frame grabbers," Butler continues. "We don't expect the decline to be major – in the area of 20% – but somewhere between flat and down 5% would be reasonable between now and 2015. But, we do expect this decline to be offset by frame grabbers used for higher speed sensors that exceed the transfer capacity of USB3."
BitFlow's Waide agrees that high-speed frame grabbers are set for growth, especially with the advent of the new CoaXPress (CXP) high-speed data interface with cable links up to 100 meters. "Camera link isn't going away anytime soon," he notes, "but for high-speed, real-time data transfers and processing, CXP brings down the cost of deliverables because a flat-screen manufacturer can now use one high-resolution camera to do what it took three cameras to do in the past thanks to higher bandwidth and cable lengths."
Machine Vision: Poised for Change?
New advances in electronics continue to expand the machine vision marketplace despite lingering fears during the past several years that certain segments of the machine vision industry were primed for consolidation. But can it continue?
"Overall, the machine vision industry in traditional markets is pretty mature," Teledyne DASLA's Butler says. "We're talking about single-digit growth in the future as a result. The vision market is a lot tougher now than it has been in the past. The competitive intensity continues to escalate, and we can probably expect more consolidation than has happened in the past. However, if there is significant growth in applications such as traffic or security, that could allow a larger number of companies to continue to grow. Machine vision has always experienced a whipsaw effect when it comes to macroeconomic factors. When the world declines, vision might drop by 20% to 30%, and the reason is because there is no capacity expansion, and that's when customers buy new systems. But when the economy returns, machine vision roars back."