Implementing Safety in a World of Motion Control and Motors
POSTED 03/12/2020
 | By: Laura Moretz, Contributing Editor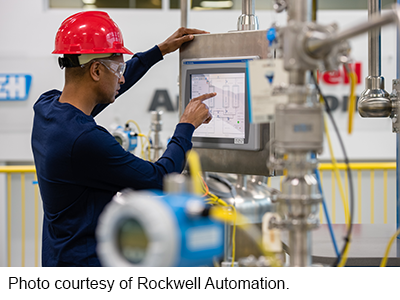 Improving safety with motion control and motors is a continuing concern for those who work with machinery and design it. Many of the advances are now inside the servo motors that control production lines, a complex piece of machinery that can predict malfunctions and alert users to dangers or the need for maintenance.
Jim Grosskreuz, a product manager in motion control at Rockwell Automation and a certified functional safety engineer, says safety features have evolved. "Machines used to be completely guarded off, and that led to humans having to shut down the entire machine, which would involve a lot of downtime," he says. Worse yet, workers sometimes let a machine run and tried to defeat the safeguarding to correct a problem, such as trying to retrieve a part that may have fallen inside the machine.
The answer is in better design and connectivity. Safe designs allow up to 2 to 4% more productivity, he says. Sensor technologies also continue to advance. "Evolution is taking place because devices are connected to EtherNet/IP." For example, if guard-locking is on EtherNet/IP, all of the safety devices are on one controller, and programming can be done there.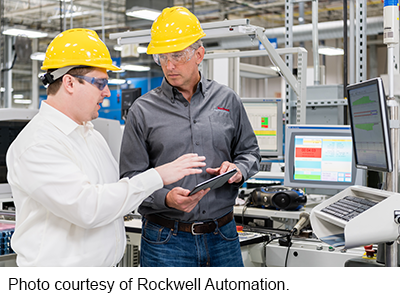 The EtherNet connection allows a view into a machine's safety data, and managers can look for trends, he says. One shift may have better safety data than another. "You can start trending this data and looking for outlying patterns. By having all devices over EtherNet to a safety controller, you can have conversations that lead to improved productivity."
He continues, "Other advantages of having sensors connected over EtherNet/IP include risk assessment procedures—now you can verify and validate the integrity of your safety system."
Grosskreuz says it is a smart investment to update a legacy system using Fieldbus and EtherNet networks. "Factories that take this journey will have a mixed architecture," and they incorporate safety relays and add a controller over Fieldbus with a safe motion system. He says the investment is likely to pay off quickly in terms of increased safety, less down time, and more productivity.
Europe prioritizes safety
Daniel Ghizoni, a solutions architect at B&R Industrial Automation, says that his employer's safety focus is on servo motors, which are equipped with safety-rated encoders. But he adds that the safety focus is nothing new. "It's a bit of a constant struggle to push these ideas forward. There's a stronger demand on the European front because of the regulations that came along," he says. "Here in the U.S., we lag a bit."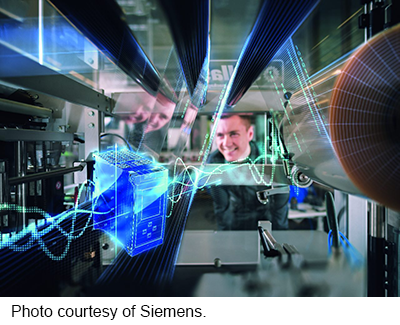 B&R has offered these encoders for more than 12 years. "We weren't the first and by no means the only ones to provide motion-related functionality."
Servo motors monitor motion and make sure that a motor does not go faster than it should. In addition, instead of an abrupt shutdown for maintenance, machines can "remain powered on, albeit at a lower speed. That's a very small example of one application." In other scenarios, a motor's speed might be adjusted enough to clean something while the line is still moving. B&R recently added the ability for a servo drive to monitor torque, such as safe limited torque. For example, "the OEM can specify maximum torque for safety function."
Safety in the U.S. still lags behind because the laws do not meet European standards. "Europe really forced the hand of the manufacturers to comply, and so OEMs had to comply. In the U.S., it's not quite so straightforward. Some will comply because they sell to a company in the European Union."
Sometimes it's not all about safety. Cost savings become an important factor, especially if savings can be anticipated. "Someone can say it's going to cost this much to make these upgrades to the machine, but I can measure exactly where the return will come back. I think that it's important to give people a sense of what they're paying for."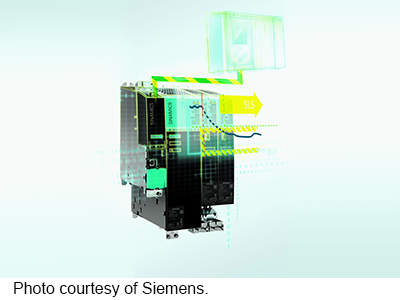 The computer's brain and muscle work together
Kevin Wu, a motion safety expert for Siemens, says Siemens has improved its controllers since the early 2000s to arrive at its latest iteration of motion controller, which allows simultaneous functions. "These are more geared to appeal to users with the additional benefit of safety," he says.
The functionalities in the motion controller technology failsafe CPU, including safety and motion, work in harmony. "They don't butt heads. This one controller knows everything. It doesn't communicate back and forth. That's the benefit for the customer—safety will always have the highest priority."
The motion control, which Wu calls the brain, works efficiently with the motion machine, or the muscle. The drive, or brain, tells the muscle how to move and how quickly.
When necessary, human operators can enter a limited-speed mode to allow an operator to interact with the machine without enacting a full E Stop, he says. "One of the cool things about having the safety function inside the drive is that users don't need to add additional circuitries to our drive, everything is built in, and you basically configure it."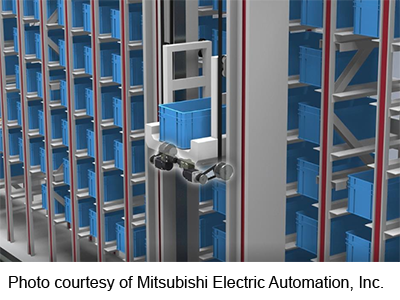 Predicting the need for maintenance
Eileen Wang and Dan Zachacki, both senior product marketing engineers for Mitsubishi Electric Automation, say the company's servo motor helps with predictive maintenance and safety concerns.
Terms like Industry 4.0 have been around for years now, Zachacki says. "What they really mean is getting data from the machine level and being able to process that data in real-time to see what's going on in a single manufacturing plant. That's what we've done—we've brought that down to a single access level."
Wang says that a current Mitsubishi servo motor, and one soon to be available in the U.S., both feature predictive maintenance. They recognize degradation within a machine and predict trouble before it arises. After a machine runs for a year or two, degradation can be expected, but exactly when it will affect the machine is hard to predict. "Predictive maintenance allows managers to be aware of danger ahead of time, before mechanical components completely wear out," she says. The motor has built-in capabilities to recognize anomalies and failures, and can signal problems with alarms.
This kind of warning system is important for productivity, and it can make a big difference for safety. In the automotive industry, when a worker stands close to the line, a line malfunction can be very dangerous, Wang says. Wang says that while safety sensors have been discussed for many years, customers have become more interested in predictive maintenance just recently.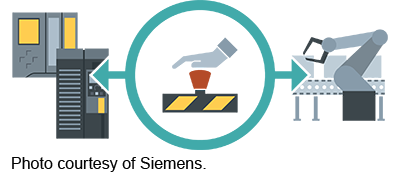 Zachacki adds that predictive maintenance works like an advanced algorithm. It looks at where the machine starts in the beginning, in an ideal state, and then looks at the history of that mechanical axis over time to see where damage accumulates in the mechanical system.
"With few exceptions all of our servers have this function to some capacity. It just has to be enabled. There's no extra cost. It's located inside the drive."
Safety is a buzzword in the U.S. right now and our customers are very serious about it, he says. "What I want to tell them is that these are standard functions for our servomotors, and there's nothing fancy that needs to be done to implement them in the system. In fact, there's a lot of customers right now with our servers that just have to enable predictive maintenance, if that's something they are interested in."
He adds, "You can imagine a company having a program in place where they could potentially see that their customers are alerted to issues on the machine before they happen, and they can avoid that power-down moment. Especially in industries that have large supply chains and very tight deadlines, automotive being one of those, they can potentially avoid having to go down if they're able to predict these failures before they happen."