Finding a Top-Notch Machine Vision Integrator
POSTED 05/02/2012
 | By: Winn Hardin, Contributing Editor
You don't have to have five vision systems on your production floor to know that you want an experienced integrator with strong technical skills to build your next vision system.

But how do you quantify technical expertise?

Customer references are notoriously hard to come by in the vision industry, where every successful system is viewed as a unique advantage not to be shared with the competition. And customers may like a specific integrator for a variety of reasons that have little to do with their technical abilities. Is it engineering degrees? Years in business? Familiarity with similar applications? Or is it some combination of all these and more?

How do you know what machine vision integrator is right for you?

It's All Connected

"When you ask me the most important consideration a customer should use to choose a vision integrator, strong proven technical expertise is number one," explains Nick Tebeau, Manager Vision Solutions Business Unit Industrial Solutions at LEONI Engineering Products and Services, Inc. (Lake Orion, Michigan). "But unfortunately, customers often overlook the importance of project management skills, too."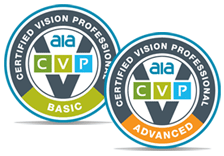 AIA's Certified Vision Professional (CVP) program is a great way for integrators to prove their basic and advanced knowledge of vision and imaging technology and design skills – and a good starting point for new customers. "It's not like universities offer machine vision degrees," notes Andy Long, CEO at Cyth Systems (San Diego, California), who has one CVP on staff. "CVP is just what the industry needed."
According to Tebeau, project management skills are more than a CVP (he has five CVP on staff), and more than a CVP with a Project Management Professional (PMP) certification. "It's more than GANT charts," he says. "You have to have a good relationship with the customer. A good project manager will explain to the customer all the steps necessary to field the system. Their quote will include all elements, how they work together to solve the specific application based on their past experience working on similar projects, how the equipment will install, and detailed development and installation schedules. They won't just give you a schedule that says, 'Done in 10 weeks.' And they'll have alternate plans ready should a surprise arise on the shop floor."
The company behind the integrator can be as important as the integrator's knowledge and experience, explains Cyth's Long. "We're not talking about whether the company has been around since the 1920s. Five years is a long time in technical industries like machine vision. It's all about capability and sustainability. Also, vision is a multidisciplinary subject, depending on the customer's industry and application. Cyth Systems has chemical engineers, bioprocess engineers, electrical, mechanical, and software engineers.
"You really need to figure out a way to visit the integrator, see their people, and what they do on a daily basis," adds Long. "Otherwise, it's just marketing."
By the Numbers
There's an old saw in business that says, "You cannot control what you cannot measure." To a vision integrator, this saw can be restated as: "You cannot design a successful machine vision system without first defining success." However, the finest integrators might say, "Say what you will, without good, defective, and borderline parts, a specification is pointless."
"A thorough specification is the responsibility of both the customer and the integrator, but you really need a feasibility study based on piece-part trials," notes LEONI's Tebeau. "As a vision professional, I'd like to see every problem solved with machine vision, but the truth is that machine vision isn't the solution to every manufacturing challenge. And without a specification based on feasibility studies, you're really opening yourself up for trial and error once the system gets installed on the shop floor."
Perry Cornelius, Advanced Systems Director of Terus Technologies LLC (Greensboro, North Carolina) agrees that actual parts are the first things he wants to see when a customer calls up with a potential project. "That's why it's critical to have a feasibility lab on site with cameras, lights, filters, etc.,…all the tools of the trade," he notes. "You need to be able to prove to the customer that you can solve the problem and provide them with a solid estimate. Customers often come in thinking they have an easy problem to solve, but the feasibility study will show there's more going on."
"It can be hard for a customer to get their hands on defective parts since they usually go straight to scrap," adds Cyth's Long. "But getting those parts is really an investment from the customer. We typically do the feasibility study before we start negotiating on the contract, which is an investment from us. When they both come together, that's a commitment from both sides that says, 'We're going to solve this problem.' The more sample parts, the better. It's easy to get a machine vision system to accurately pass or fail a single part. Designing a system that accurately measures 10,000 parts a day is very different. That's why a strong understanding of statistics is another critical consideration when selecting an integrator."
Don't Believe the Hype
Vision technology has come a long way. The evolution of microprocessors, digital imaging, high-speed networks, and much more has increased the power of machine vision technology to solve an ever-expanding universe of manufacturing and process industry challenges. Luckily, these technological advances have been balanced with decades of usability improvements from machine vision hardware and software designers. However, machine vision is still a complex system designed to solve complex problems…and anyone who says differently may be trying to sell you something.
"Manufacturers are trying to sell machine vision products, obviously," concludes Long. "If a manufacturer comes in and says their equipment can solve a problem right out of the box, ask them to come in and prove it. If they come in and say this solution will get you 90% of the way there, the numbers may actually be reversed. If it's easy, then ask them to do it for you. If they can't, look for a good integrator. It'll cost you less in the long run."