Event Details for the A3 Business Forum 2023
Why attend A3 Business Forum? Great reasons include keynote speakers, breakout sessions, connections with suppliers, and networking opportunities.
Why Attend?

Hear truly amazing, inspiring, and informative speakers.

Meet with industry leaders you can't connect with anywhere else.

Keynotes and sessions cover important topics, from the latest in automation to business best practices.

Network in a relaxed environment with some 650 automation professionals - develop meaningful connections for your business.
---
What attendees say about the A3 Business Forum
"I consider the A3 Business Forum an essential event for us to kick off each year with a clearer picture of the overall industry, past and future, as well as gather inspiration and valuable takeaways to help us be more successful in the coming year."
- Jeremy Bergh, President North America
IDS Imaging, Inc.

"Each year, I meet new people, get new ideas, and a fresh dose of inspiration. The brain power and collective energy of the group is immense. The return on investment is immeasurable."
- Gary Miller, President
Miller Resource Group

"As usual the A3 Forum provides massive "bang for the buck" in connecting with like-minded attendees and learning. Worth every dollar invested!"
- Mike Faulkner, Director of Sales
Integrys

"Fantastic event. The ability to meet with so many people in such a short amount of time is a great investment and helps me plan my focus for the year."
Jane Heffner,
Director of Sales
ABB

"A3 Business Forum is one of the most impactful conferences to improve collaboration within the automation industry which brings the market leaders and the new players together as one community."
-
Artug Acar,
Director of Product Management
RightHand Robotics

"Some of the best networking on the planet and this year the presenters matched the networking quality! The A3 Business Forum is a can't miss event!"
Peter Zafiro, General Manager
LinMot USA, Inc.

"The A3 Business Form is THE automation industry event of the year. It is a must-do calendar event for anyone, any company, any organization that has big plans for automation."
Carl Doeksen,
Global Robotics / Automation Leader
3M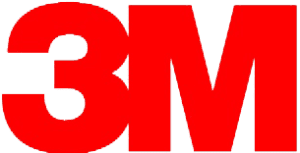 "There is no better forum for open dialog with partners, customers and competitors. We all share in common that we want to see manufacturing thrive - this make a solid basis for learning from one another."
- Tom Reek, Vice President of Sales, Automation
SCHUNK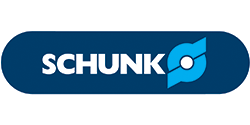 "A3 Business Forum is the best place to find leaders in automation who want to meet and discuss ideas with like minded professionals."
- Eric Rice, National Marketing Director
Applied Motion Products

"The A3 Business Forum continues to be the premier networking event in the world. It's rare to see all working together to grow our industry."
Catherine Morris, Director of Automotive Sales | Group Leader
ATI Industrial Automation

"No other robotics industry event has the quality of content and networking opportunities seen at the A3 Forum event."
-
Matt Wicks,
VP, Product Development
Honeywell Intelligrated

"The A3 forum is a great place to make lasting connections with some of the industries smartest people."
Austin Harvey,
Sr. Product Manager
Soft Robotics Inc.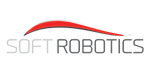 "For business owners and manufacturing executives alike, the importance of attending the A3 Business Forum continues to grow each year as a wide range of industries continue to realize the positive impact that automation has on their competitiveness along with employment growth. For these leaders, the A3 Business forum is a must attend event."
-
Ed Roney,
National Account Manager
FANUC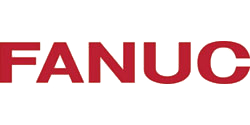 "If you are in the industry and are not here, you need to be. It's that simple."
- Jeff DePree, Senior Director of Food Operations Soft Robotics Inc.
"No better event for networking with automation industry leaders and talking with decision makers, while also staying abreast of the trends that will affect our industries and our customers' industries."
- Winn Hardin, Managing Director TECH B2B Marketing
"The A3 forum provides a wide view of industry trends and insight into what the future may hold, which energizes, inspired, and helps to reinforce our vision and message as we grow our business and provide our customers with the support that will help them grow and prosper."
- Scott White, Sales Representative Production Components, Inc.
"This event is the HIGHLIGHT of our social calendar each year! The contacts we make here help us plan our roadmap for the year ahead!"
- Ryan Guthrie, Vice President TM Robotics
"To say great minds think alike is an understatement in this case. Hundreds of the greatest minds in automation in one venue for two days…imagine the possibilities!"
- Gary Miller, President Miller Resource Group
"As first time A3 attendees, our team was overwhelmed with how incredibly well run, organized, communicated, informative and valuable this event was for us. We already have the 2019 A3 blocked out on the calendar!"
- Bryon Shafer, General Manager ASG (Division of Jergens, Inc.)
---
Six Tips for First Time Attendees

Meal Options On Monday evening, we will host an opening reception with light hors d'oeuvres. Breakfast, lunch, and beverages during networking breaks will be available on Tuesday. On Tuesday night there is a great Networking Reception and Dinner Party. There will also be a full breakfast on Wednesday morning.

Arrive Early Avoid long lines at registration and pick-up your badge starting at 10 AM on Monday. Plan to arrive at the main events early to get the best seats.

Things to Bring Dress code for the event is business casual. Our Tuesday evening networking party is casual. Don't forget to bring enough business cards to hand out to new contacts.

Download the App Our mobile app is a great tool to help you message other attendees, arrange meetings, create your schedule, and post to social media outlets. You will get an email invitation to download the app once it has been released.

Extend Your Networking Take advantage of other networking opportunities such as the golf scramble on Monday morning and the A3 Wellness Walk on Tuesday morning. Additional fees apply for the golf scramble.

Attend First Time Attendee Reception There will be a First Time Attendee Reception on Monday afternoon. Make sure to attend so you can get an introduction to the Forum, learn how to make the most of your time there, and meet your fellow first-timers and the A3 staff and board members.