Why You Should Consider Using Motion Control Software
POSTED 03/19/2018
 | By: Jerry Leitz, Director of Field Engineering, Motion Control
When talking of traditional motion control, you normally think of hardware as a solution. However, using hardware is not as easy as it may seem, especially when dealing with purchasing all the necessary expensive components that are required. Using software instead of hardware however is a far more elegant and cost effective motion control solution that maintains a superior level of performance at half the cost. Software motion control, otherwise known as soft motion, has been designed to run on a PC, and as such, reduces the operation cost of running motion control by up to 56%.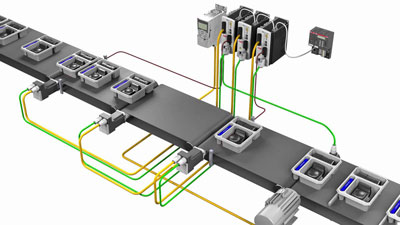 Motion control software can be integrated with a multitude of devices from different manufacturers, ranging from PLCs to machine vision to RTOS, so long as they all can work off of a PC. Leveraging and integrated PC for software motion control and other industrial machine automaton applications allows for the entire robot controller to be a fully 'plug-and-play' control system of various components that gives developers the freedom and flexibility to use whatever they like without sacrificing performance. It leads to cost effectiveness and also leads to a reduction of memory storage that is needed for the individual applications.
Download Software vs Hardware Motion Control: Cost & Performance Compared
When you make use of the motion control software, you will discover that there is undoubtedly an increase in production and efficiency. Developers can leverage libraries that will allow them to write motion control apps that can auto-configure an entire network of servo drives and motors from any number of different manufacturers. Rroductivity will also be contributed to the ability to add 3rd-party protocols and libraries that are open-source with no vendor lock-in. When there is an increase in production, the ROI on the motion control software will be realized, and you will be able to get to market fast and grow your industrial machine automation business.
The best part is that there will be a massive reduction in hardware with the elimination of long, extensive and expensive cables around your industrial machinery. With reduced hardware needs there is also complementary reduction in installation costs as well as the overall day-to-day motion control production that is incredibly effective.
There is significant availability of modern tools with software that cannot be compared to with traditional hardware because of its high performance, ease-of-use, time-to-market and cost effectiveness. These tools are reliable and are also effective.. Soft motion control is essential when it comes to the reduction of cost and improvement of industrial machine automation.
Start Your Trial Today