Visit Encompass Solutions At Booth #33 For Georgia Manufacturing Summit 2018
POSTED 09/25/2018
 | By: Sean Balogh
We're excited to announce that Encompass Solutions will be exhibiting our consulting expertise, business services, and Epicor ERP solutions at the annual Georgia Manufacturing Summit 2018 on October 10th at the Cobb Galleria in Atlanta, Georgia. Join us for a day of learning, networking, and discovery into what the latest ERP technology can provide for the modern manufacturer.
Georgia Manufacturing Summit 2018 Industry Focus
This year's summit will place special focus on aviation and aerospace industries and we are excited to engage with attendees. We'll illustrate how businesses can leverage cutting-edge technologies and modern business processes to redefine growth strategy for years to come.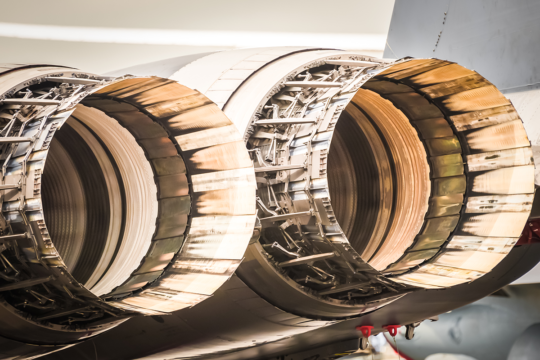 Georgia Manufacturing Summit 2018 Keynote Speakers
Speakers for the event include Keynote speakers Mark Burns, President at Gulfstream Aerospace Corporation and Eric Rojek, Vice President of Sales and Marketing at Thrush Aircraft. The two will explore the impact of the Aviation industry on the region's manufacturing community.

Georgia Manufacturing Summit 2018 Learning Opportunities
Learning opportunities at the event will include breakout sessions and education panels led by 30 industry heavyweights. Be sure to attend and take advantage of insight into the current best business practices in the industry and make face-to-face connections with manufacturers, customers, and suppliers.
About Encompass Solutions
Encompass Solutions, Inc. is an ERP consulting firm, a NetSuite Solution Provider and Epicor Platinum Partner that offers professional services in business consulting, project management, and software implementation. Whether undertaking full-scale implementation, integration, and renovation of existing systems or addressing the emerging challenges in corporate and operational growth, Encompass provides a specialized approach to every client's needs. As experts in identifying customer requirements and addressing them with the right solutions, we ensure our clients are equipped to match the pace of Industry.