The Relationship between Real-Time Computing and the Internet of Things (IoT)
POSTED 04/06/2018
 | By: Daron Underwood, CTO, Vice President R&D
The increasing demand for a data-driven world has led to the rise of reliable and robust software-dependent IoT devices. The Internet of Things relies on embedded systems to transmit and receive information over a specified network in real-time. This means that IoT devices require capable systems to execute their intended duties: real-time computing systems that are scalable, well-connected, modular and highly reliable.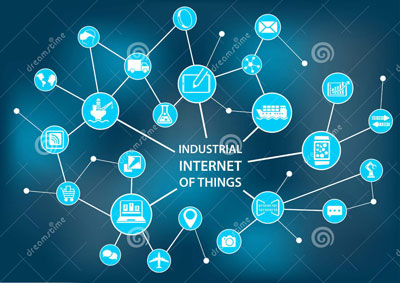 Let's look at these four requirements in more detail.
Scalability
A scalable and flexible real-time operating system boosts your return on investment and enables you to get to market faster. Networked embedded systems require two processors per device. In most cases, 8 or 16-bit MCUs are used for the actuator or sensor while the 32-bit processor is used for a networked interface. The 32-bit processor effortlessly runs a real-time operating system. As a result, a scalable real-time computing system running on 16 and 32-bit MCUs will facilitate working under tight memory requirements as well as cut down processor demands and subsequently save resources.
Modularity
Modular operating systems on IoT devices are used to separate the core kernel from applications, middleware, and protocols. This is because modularity retains the software's memory footprint and ensures ease of development, simplifying the development process for devices featuring different capabilities. Devices that rely on one core share base codes, but they are customized with protocol stacks and middleware unique to their specified application areas. Also, modular real-time computing systems allow incorporation of smaller memory footprints and tailoring of embedded software to utilize less flash memory and RAM.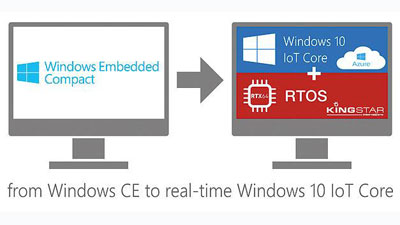 Connectivity
The Internet of Things thrives under network connectivity. From networked medical devices used in hospitals to wireless sensor nodes used in factories, all embedded devices must connect with each other and communicate effectively with public or corporate networks. Real-time computing is applied to IoT to support its protocols and communication standards. This enables devices to connect effortlessly to IP networks with the help of bandwidth efficient protocols. A real-time operating system (RTOS) helps in retrofitting your current devices with connectivity options that do not require restructuring of the embedded software.
Reliability
IoT systems are popularly used in safety-critical environments, so they must be incredibly reliable – hence the need for a safety-certified RTOS that will guarantee the safety and reliability of the IoT device. Even when your device does not require certification, knowing that its operating system has been verified offers confidence and peace of mind from knowing that your product is reliable.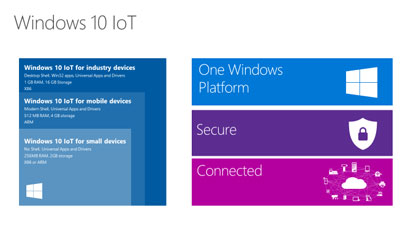 Summary
Devices connected to the Internet of Things rely on real-time computing to serve their purpose. A real-time operating system ensures that IoT devices offer correct and logical results on time to ensure proper execution of duties.