The Problem With "It's Someone Else's Problem"
POSTED 06/01/2018
 | By: Sean Balogh
A concept coined by Douglas Adams in his famous science-fiction novel, The Hitchhiker's Guide To The Galaxy, the Someone Else's Problem (SEP) Field masks objects and concepts. According to Adams:
An SEP is something we can't see, or don't see, or our brain doesn't let us see, because we think that it's somebody else's problem…. The brain just edits it out, it's like a blind spot. If you look at it directly you won't see it unless you know precisely what it is. Your only hope is to catch it by surprise out of the corner of your eye.
In the field of social psychology, SEP goes by another name: the bystander effect. The phenomenon revolves around the concept that an individual is less likely to help someone in need or solve an existing problem in direct correlation with how many other people are present. In this case, the larger the number of bystanders, the tendency for the individual is to believe someone else has taken the agency to get things under control. The individual is, therefore, less likely to lend aid.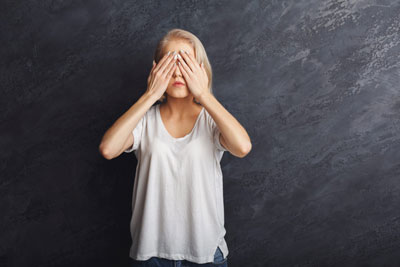 Someone Else's Problem is a dangerous concept to underestimate or allow to become established as the status quo.
Other Factors Contributing To SEP
Some other concepts that come into play are the ambiguity of the problem at hand, group cohesion, or how close the social ties are between members of a group, and the diffusion of responsibility. That last concept is perhaps the most significant of the three, whereby the individual in question may believe the responsibility lies solely on other group members or that those individuals are assumed to have already addressed the problem.
The Harm Of SEP In Business
When it comes to business, the concept of SEP can emerge with significantly detrimental results. When it comes to the operations of an enterprise, Someone Else's Problem is a dangerous concept to underestimate or allow to become established as the status quo.
Playing games of tag on tasks within a department or between departments can choke a business' efficiency and mishandle resources when they can be put to more efficient use. For example, try to assign a list of tasks for your team to tackle as a whole and a list of tasks for each individual member. Team members will consistently take on the individual tasks first and consider the broader tasks as secondary priorities.
What if one, or several, of the team tasks, is a blocker for one, or several individuals' tasks? who takes the initiative to resolve the issue(s)? Who in your organization has the visibility and understanding to prioritize and delegate essential tasks? Being able to prioritize accordingly and assume ownership is essential in keeping the business functioning at peak performance. The problem is a common one and, fortunately, the solution an accessible one.
Keeping SEP At Bay
The good news is SEP doesn't have to be a plague upon your business. According to social psychological research, the most effective solution emerges in the reinforcement of teamwork and forming of strong bonds between coworkers. A business' investment in the employee also tends to lead to their reciprocated investment in the company. Issues that can be detrimental to the business are viewed as detrimental to the individual by association. In this way, the issue isn't kicked further down the road or ignored altogether as SEP, because, while not everyone may have the ability to address the problem, they are invested enough to acknowledge it needs to be addressed, resolved, and learned from.
Once your team is functioning together and understands working towards the success of the business is an investment in their own success, you can focus on reinforcing strategies for collaborative problem-solving. Quality training along with clear workflows and processes play important roles in keeping SEP at bay. A quality ERP solution can also provide the essential visibility and task management capabilities a business needs to avoid the pitfalls of SEP peril.
Having the right tools on-hand, a procedural plan of action, and an answer to " It's Someone Else's Problem" is the best way to keep your business SEP-free before the phenomenon can take root within your workforce.
About Encompass Solutions
Encompass Solutions, Inc. is an ERP consulting firm and Epicor Platinum Partner that offers professional services in business consulting, project management, and software implementation. Whether undertaking full-scale implementation, integration, and renovation of existing systems or addressing the emerging challenges in corporate and operational growth, Encompass provides a specialized approach to every client's needs. As experts in identifying customer requirements and addressing them with the right solutions, we ensure our clients are equipped to match the pace of Industry.