Steelworker Strike Averted With Tentative Agreement
POSTED 10/16/2018
 | By: Sean Balogh
On Monday it was announced that a U.S. Steel and United Steelworkers Union deal has been reached as a "tentative agreement". The consensus has helped to avoid a steelworker strike that would involve more than 14,000 steelworkers in tubular operations, domestic flat-rolled steel, and ore mining facilities throughout the eastern United States.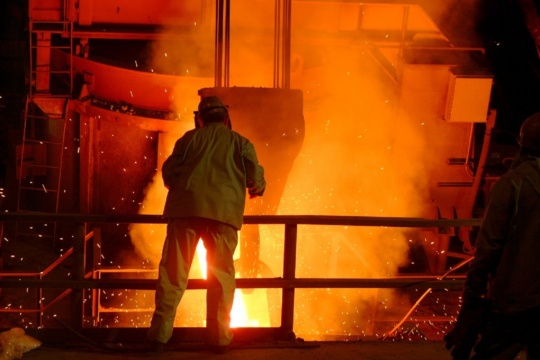 Steelworker Strike Update
Details of the agreement are under wraps while the proposed four-year contract is still under reviewed.
U.S. Steel President and CEO David Burritt released a written statement in which he described the agreement as "fair and in the best long-term interests" as it pertains to U.S. Steel's and its employees' futures. Burritt's stamen goes on to say "Together, we've agreed on terms that will create certainty and stability for our many stakeholders, enable our company to implement our long-term business strategy, which includes continued, responsible investments in our people and plants, and position U.S. Steel to remain a leader in the highly competitive global steel industry."
According to USW Local 1899 vice president Jason Fernandez, Local presidents are returning from negotiations in Pittsburgh and will take time to deliberate with union members on the best course of action. The eventual voting process will be planned to accommodate workers schedules, so it may take up to a week before a decision is made regarding whether to accept U.S. Steel's proposed contracts or not.
Steelworker Strike Background
Negotiations have been taking place since July, leading up to the September 1st expiration date of worker contracts. Things became heated when it seemed clear that U.S. Steel would not make good on a pay raise that workers had done without over the course of three years in the interest of the company's future. As company profits reached into the billions over the last three years, workers grew incensed that upper management showed no signs of reciprocation for the hit workers took during the last round of contract negotiations. A steelworker strike was authorized by unions across the eastern US, but never fully enacted.
ArcelorMittal, the largest steelmaker in the US, remains in talks with the USW over contract negotiations and a strike is still possible for the company's near 16,000 steelworkers.
Steelworker Strike Effects On 2016 Midterm Elections
It has been speculated that the turmoil in the US steel industry will have a significant effect on the outcome of the midterm elections.
While president trump has imposed tariffs on aluminum and steel imports as an effort to drive demand to U.S. producers, not everyone has enjoyed the renewed activity. Jeff Astle, an employee of Universal Stainless and president of Local USW 9531, asserts the contract recently signed by his chapter to be the best he's seen in 23 years. When asked about what's changed, he stated, "There was once upon a time I was only working 40 hours a week, barely, but now business is thriving – we are working so many hours it's not even funny."
While that may be the case for a veteran of the industry, low-level workers lament that record profits of steel producers, like U.S. Steel and ArcelorMittal, have failed to trickle down. These workers represent a substantial voting bloc for the incumbent and the Republican party. Without the support of these steelworkers, an air of uncertainty hangs looms as the November elections draw near. Talks of walkouts are circling and more than 31,000 steelworkers have granted union negotiators the power to activate a strike that would affect the country's two largest producers, U.S. Steel and ArcelorMittal. The two companies account for nearly half of all steel produced in the United States.
Material handler at Universal Stainless Henry Polite finds himself between a rock and a hard place, stating "I'm proud to be a steelworker, but I would just like to see more concern for the underdog [the workers], than just the higher-ups."
The United Steel Workers Union summed up the sentiments of neglected workers in a statement that alleges, "Top company officials have given themselves more than $50 million in pay and bonuses since 2015 while the hourly workforce has not received a wage increase over the same period."
When it comes to how these resentments could manifest at the polls, Soren Fanning, a history professor at Robert Morris University, alluded to 2016, when the presidential election was all but sold as, 'we are bringing the steel industry back to Western Pennsylvania, back to America,'. Trump won by fewer than 80,000 votes in the region. Fanning suggests that "People vote their frustrations [And] right now what you're seeing amongst steelworkers is a real sense of urgency that these promises of better conditions, more purchasing power, more health care get fulfilled and, if they don't, they are going to go with the party of change."
About Encompass Solutions
Encompass Solutions, Inc. is an ERP consulting firm, NetSuite Solution Provider and Epicor Platinum Partner that offers professional services in business consulting, project management, and software implementation. Whether undertaking full-scale implementation, integration, and renovation of existing systems or addressing the emerging challenges in corporate and operational growth, Encompass provides a specialized approach to every client's needs. As experts in identifying customer requirements and addressing them with the right solutions, we ensure our clients are equipped to match the pace of Industry.