Mass Personalization Technology From Glass Manufacturer Owens-Illinois
POSTED 09/12/2018
 | By: Sean Balogh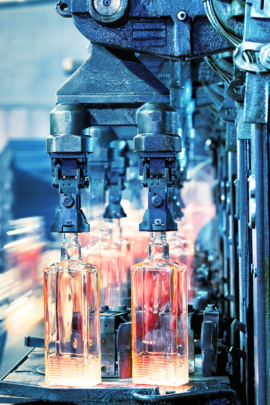 An innovative digital printing technology from the world's largest glass manufacturer, Owens-Illinois (O-I), provides the application of mass personalization technology at industrial speed for beverage manufacturers. The technology is expected to become commercially available in both the US and Europe by mid-2019. Europe alone makes up 24% of the global personalized package market and O-I is excited to begin talks regarding proposed projects and collaborations.
Mass Personalization Technology With EXPRESSIONS
One of the latest techniques and technologies adding value to manufacturing processes, Owens-Illinois EXPRESSIONS and the sculpted version of the service, EXPRESSIONS RELIEF, offer a revolutionary way to transform bottle design. The techniques are praised as a way for beverage manufacturers to further set themselves apart from the competition with an eye-catching avenue to get customers' attention.
Arnaud Aujouannet, Chief Sales and Marketing Officer of O-I, recently discussed the new technology with Manufacturing Global, stating: "The most important thing about O-I: EXPRESSIONS is it's a differentiation service provided to brands but enabled by digital direct-to-print on glass. There are four core benefits; it's unleashing creativity, it's increasing speed to market, it's a true personalization and it's sustainable." He added, "There is unlimited creativity and you even can print images on packaging with high resolution that can go up to 720 DPI. The unique thing about what we offer is the ability to create a 3-D print like embossing on bottles and even colour this embossing. It's enabling us to provide a completely different look and feel for a bottle that potentially starts with a very standard shape."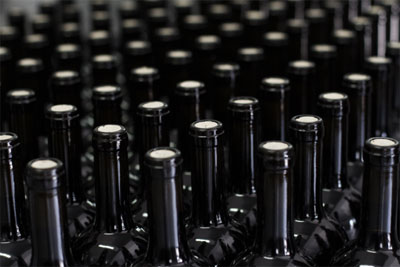 What began on a small scale in 2014 has nearly come to realization with the installation of two direct2glass industrial printing lines, which enable contactless direct printing. Quick curing inks and CMYK color models allow the process to incorporate the full spectrum of Pantone hues.
Mass Personalization Technology For The Masses
The ability to personalize products to meet and exceed customer expectations is anticipated to drive brand engagement and customer satisfaction. Going further, the technology could offer retailers and individuals customers the opportunity to personalize their own vessels for promotions, events, and celebrations at an affordable rate.
You can find O-I and its EXPRESSIONS technology on display at the following upcoming trade shows:
LuxePack
October 1st-3rd, Monaco
Brau Beviale
November 13th-15th, Nuremberg, Germany - Hall 4A / Booth 4A-215
Vinitech
November 20th-22nd, Bordeaux, France
About O-I
Owens-Illinois, Inc. (NYSE: OI) is the world's largest glass container manufacturer and preferred partner for many of the world's leading food and beverage brands. The Company had revenues of $6.9 billion in 2017 and employs more than 26,500 people at 78 plants in 23 countries. With global headquarters in Perrysburg, Ohio, O-I delivers safe, sustainable, pure, iconic, brand-building glass packaging to a growing global marketplace.
For more information, visit o-i.com
For more information on O-I: EXPRESSIONS, visit discoverexpressions.com
About Encompass Solutions
Encompass Solutions, Inc. is an ERP consulting firm, NetSuite Solution Provider and Epicor Platinum Partner that offers professional services in business consulting, project management, and software implementation. Whether undertaking full-scale implementation, integration, and renovation of existing systems or addressing the emerging challenges in corporate and operational growth, Encompass provides a specialized approach to every client's needs. As experts in identifying customer requirements and addressing them with the right solutions, we ensure our clients are equipped to match the pace of Industry.