How Using ERP To Automate Processes Can Empower Businesses, Improve Performance, And Retain Talent
POSTED 07/05/2018
 | By: Sean Balogh
Right now, employment in the US is the highest it's been in over a decade. That has put a lot of businesses in a tough position when hiring talented employees. More and more businesses are running into the same problem: lack of availability of capable manpower. With so much competition, your business may want to consider going down a more progressive route.
By implementing automated processes made possible with ERP software, your business can avoid the resource-intensive undertaking of searching for, hiring, and onboarding new talent in a competitive labor market. Getting rid of the mundane and repetitive tasks on your back-end will free up your workforce to take on more customer-focused tasks, ensure your business is positioned to adapt to a sudden change in your business environment, and improve your bottom line without sacrificing headcount or quality customer experiences.
Addressing Labor Market Constraints
While low unemployment is great for job-seekers, it puts businesses in a tough position when hiring new talent to help their operations expand. Couple that with employees having more bargaining power in the workplace and it's clear that businesses not only need to improve their benefits, but their environment as well. One of the easiest ways to address the trend is to automate processes. This will free up your employees to take on more creatively-demanding and fulfilling roles within the workplace. This not only allows the employee to take on more significant tasks within the organization, but also grow professionally and receive compensation worthy of their increased responsibility and skill set. As a result, their time is more valuable and the work they produce for the company is valued more highly in the eyes of customers.
Combining Process Automation With ERP
One of the biggest buzzwords to come out of Industry 4.0 is Robotics Process Automation (RPA). However, the misleading name is enough to turn off even those who can benefit from it the most. RPA doesn't involve any robots or mechanical components. Not only this, but it is applicable to just about any business that deals with ordering, invoicing, and data entry.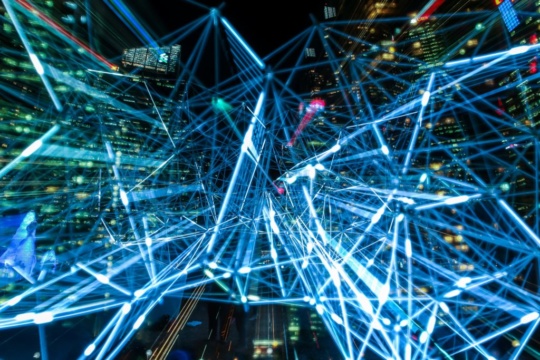 Let's break it down by definition:
Robotic – an entity of being programmed by a computer to complete complex tasks. In this case, the term refers to mimicking human actions.
Process – A sequence of steps leading to a meaningful activity or task.
Automation – when a task happens automatically, i.e. without human intervention.
RPA is a business process automation technology that automates tasks through the interface a company uses to enter data in the back-end of their operations. In short, RPA initially watches a user perform a task in the GUI, then automates that task and performs it autonomously. One common application can be found in identifying important attachments in emails, like an invoice, extracting that data, and then entering it into the company bookkeeping system. This all happens automatically and in a fraction of the time, it takes a human worker to complete manually.
The Impact of RPA On Employment
While it's no secret that many workers are skeptical of automation and fear it can lead to layoffs, the incorporation of such technology has had the opposite effect according to a study conducted by the London School of Economics. The study found that rather than a decrease in the workforce, employees were able to achieve greater productivity and work completed with the same number of people.
The same study also found that RPA technology enables a repatriation of processes in the workplace, allowing companies to bring processes back to their home soil, rather than outsourcing business processes to cheaper labor markets abroad.
The Impact of RPA on Employees
A company's greatest resource is its employees and anything a business can do to retain top talent is in its best interest. RPA directly contributes to the benefit of employees by implementing practices that reduce the stress of a cluttered and over-managed environment. Here are a few examples:
Reduction in human error – When RPA takes over the mundane and tedious tasks involving data entry, there are far fewer instances of human error leading to blockers and errors on paperwork that must then be re-evaluated and re-submitted. With the risk of human error substantially diminished, your employees spend less time going over the same data they've already entered and less time thinking about what might have gone wrong after the fact. A more precise and automated workflow allows your employees to spend more time fretting overdelivering the best service to your clients.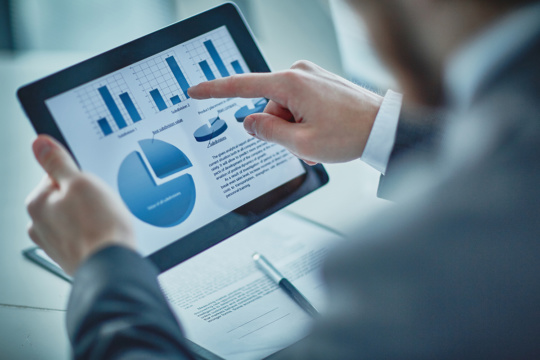 Employee Empowerment – One of the biggest challenges in retaining top talent is providing these individuals and teams with the ability to share innovative ideas and creative solutions to business challenges, to have their voices heard, and to directly impact the future of their company. Basically, they want buy-in and the ability to pursue their full potential within the company. Give them the opportunity by getting rid of the tedious tasks that can suck up most of their day with an automated workflow process.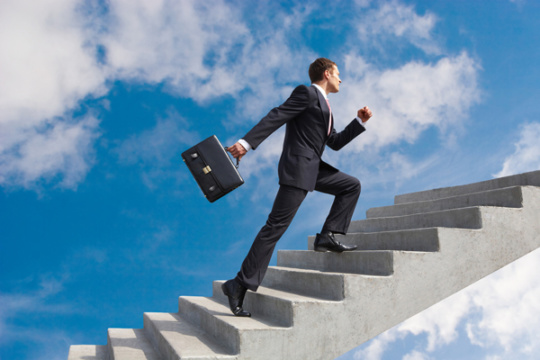 Organization Of Your Organization – When your workflow and document management are automated, there are far fewer instances of lost documents or searching through the system for the latest iteration. Organization is one of the many byproducts of RPA. When employees aren't spending the time to track down documents between departments, more time is made available for employees to take a measured approach to more critical tasks with more time to collect, plan, and strategize, or fit in a personalized call to a new customer or prospect you've been working on.
Internal Communication Improves – When the opportunity for employees to lose documents or impact another worker's tasks is removed from the equation, relationships between coworkers improve and productive communication becomes the norm. Cleaner data and better access to their colleagues ensures that your employees have what they need to do their jobs correctly and well. Workflow automation lends itself to effective monitoring of tasks as well, so looming deadlines and tasks past due don't contribute to office stress levels.
With improved confidence and a new sense of ownership resulting from RPA and an effective ERP software solution, both employees and businesses benefit. The result is a better service, a better product, and a better working environment, which pleases everyone from the management to the employee to the customer.
About Encompass Solutions
Encompass Solutions, Inc. is an ERP consulting firm, an Epicor Platinum Partner, and NetSuite Solution Provider that offers professional services in business consulting, project management, IT support, and software implementation. Whether undertaking full-scale implementation, integration, and renovation of existing systems or addressing the emerging challenges in corporate and operational growth, Encompass provides a specialized approach to every client's needs. As experts in identifying customer requirements and addressing them with the right solutions, we ensure our clients are equipped to match the pace of Industry.