EDI And How It Benefits Businesses Of Every Size
POSTED 09/25/2018
 | By: Sean Balogh
EDI, Electronic Data Interchange, is defined by the National Institute of Standards and Technology as, "the computer-to-computer interchange of strictly formatted messages that represent documents other than monetary instruments. EDI implies a sequence of messages between two parties, either of whom may serve as originator or recipient. The formatted data representing the documents may be transmitted from originator to recipient via telecommunications or physically transported on electronic storage media." However, it can be summarized as a process by which computer systems exchange business documents quickly and securely in a standard electronic format. Some examples of those electronic formats include those from ANSI, EDIFACT, TRADACOMS and ebXML.

EDI Efficiency
By shedding traditional paper-based systems, businesses and their partners can take advantage of a host of benefits that EDI provides. Those benefits include, but are not limited to faster production speeds, fewer errors, reduced costs, and stronger more reliable partnerships.
When it comes to Electronic Commerce (EC), also known as e-commerce/eCommerce, EDI provides an essential method for carrying out business functions relating to information exchange, monetary transactions, and purchasing both in business-to-business and business-to-consumer relationships.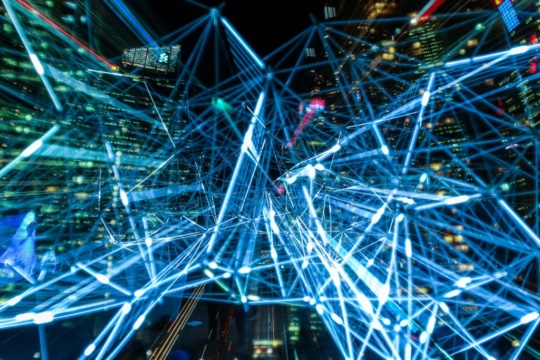 EDI helps eliminate human participation in the exchange of essential documents throughout business processes. In short, EDI helps automate monotonous and error-prone business processes.
EDI Security
When it comes to how EDI can affect your company's business processes with customers and partners, security becomes one of the most important factors to consider. By doing away with paper systems and outdated technology, like phone, fax, and email conversations, your business is freed to take advantage of more comprehensive and secure methods of exchange. Consider these benefits when it comes to implementing an EDI solution for your business:
Audit trails
Contingency planning
Use of acknowledgments
Electronic document management
Activities of supporting networks
User access controls to systems and networks
Cryptographic techniques for authentication and confidentiality
About Encompass Solutions
Encompass Solutions, Inc. is an ERP consulting firm, NetSuite Solution Provider and Epicor Platinum Partner that offers professional services in business consulting, project management, and software implementation. Whether undertaking full-scale implementation, integration, and renovation of existing systems or addressing the emerging challenges in corporate and operational growth, Encompass provides a specialized approach to every client's needs. As experts in identifying customer requirements and addressing them with the right solutions, we ensure our clients are equipped to match the pace of Industry.