August 2018 US Manufacturing Best Year-on-Year Growth Since 2012
POSTED 09/17/2018
 | By: Sean Balogh
In August 2018 US manufacturing production rose for the third straight month, according to the Federal Reserve's latest report entitled INDUSTRIAL PRODUCTION AND CAPACITY UTILIZATION, and yielded the best year-on-year growth since 2012. August alone enjoyed a gain of 0.4 for industrial production while manufacturing output increased 0.2 percent thanks to a 4.0 percent gain in motor vehicles and parts production.
August 2018 US Manufacturing At A Glance
Overall, durable goods enjoyed the highs of the report, which showed that durable goods production had risen by 1.0 percent, while nondurable goods declined by 0.5 percent. The most significant durable goods increases came from motor vehicles and parts, primary metals, and machinery. Furniture performed the poorest of durable goods. Textile and product mills posted the only gains in terms of nondurables.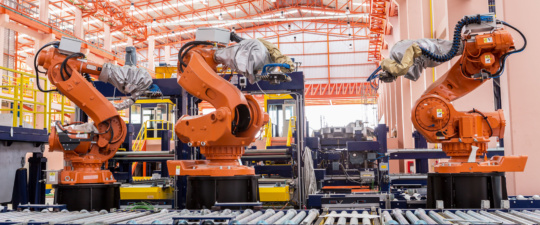 The majority of market groups reported gains last month. The consumer goods index rose 0.3 percent due to the gains made automotive and energy products, which in turn outweighed losses on goods falling outside those two verticals.
The manufacturing sector as a whole has grown 3.1 percent in the last year, while total capacity utilization increased by 0.1 percent from July to August. The slight increase may look slight, but the metric signified a four-month high for US manufacturing. The sector continues to grow in the face of ongoing trade wars between the US and trading partners overseas. White House pro-growth policies, tax and regulatory reform, and global demand have also contributed to the benefit of US manufacturing.
Mining output saw further gains of 0.7 percent in August, bringing the industry's total growth over the last 12 months to 14 percent. This was due largely to increases in the oil and gas sector. Utilities also recorded a significant gain of 1.2 percent.
About Encompass Solutions
Encompass Solutions, Inc. is an ERP consulting firm, NetSuite Solution Provider and Epicor Platinum Partner that offers professional services in business consulting, project management, and software implementation. Whether undertaking full-scale implementation, integration, and renovation of existing systems or addressing the emerging challenges in corporate and operational growth, Encompass provides a specialized approach to every client's needs. As experts in identifying customer requirements and addressing them with the right solutions, we ensure our clients are equipped to match the pace of Industry.