AI In Food And Beverage Manufacturing
POSTED 09/07/2018
 | By: Sean Balogh
When it comes to buzzwords, few raise as many eyebrows and roll as many eyes as Artificial Intelligence (AI). However, when it comes to food and beverage manufacturing AI, the impact of such technology on industrial processes becomes harder to ignore with each passing day.
For the uninitiated, AI can be characterized by the ability of machines and computers to emulate human intelligence. That is any device that is seemingly aware of its environment and can complete actions to increase the chances of successfully achieving a goal.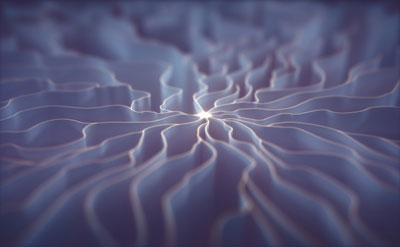 While manufacturers are leveraging disruptive technologies like AI, Robotics, membrane technologies, machine vision, and automation to increase safety, output, and ROI, food and beverage manufacturers may be one of the biggest benefactors from all this technology has to offer.
Food And Beverage Manufacturing AI Benefits
When it comes to the benefits of incorporating food and beverage manufacturing AI into operations, Gartner, a noted global research and advisory firm, predicts that, "By 2020, the number of users of modern business intelligence and analytics platforms that are differentiated by augmented data discovery capabilities will grow at twice the rate — and deliver twice the business value — of those that are not."
Contending with constant change is a crux food and beverage manufacturers know all too well. This isn't just about the prediction above and emerging technology, either. The industry is rife with fluctuation when it comes to suppliers, regulations and compliance, tax codes, and a host of other environmental factors that manufacturers need to consider.
From data analytics and executive-level predictions to process automation and batch quality, food and beverage manufacturing AI can be applied to many facets of what keep a business running in optimal condition.
Securing Facilities And Batch Quality With Machine Vision
Recipes and processes are what give food and beverage manufacturers dependable and consistent products. Security that can keep up with today's modern data theft tools is essential to remain protected. Facial recognition that can secure access to a production facility is just one example of how AI can further protect the intellectual property of manufactures. The same machine vision technology that can sound an alert that unrecognized intruders are on-site can capture and interpret images to identify products with defects or bottling lines that aren't securing caps or filling vessels to the appropriate height.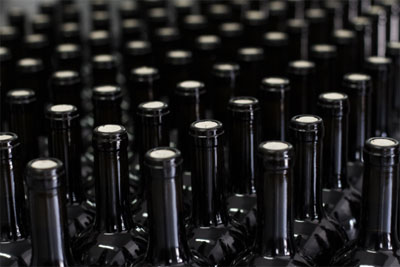 Making Sense Of Sensor Data
IoT devices are constantly feeding data to ERP software and manufacturing execution systems (MES) assisting in process improvement, predictive maintenance, and forecasting, AI can make sense of data much faster than a human can.
Identifying abnormalities before they become blockages in the production process is invaluable and AI's ability to read and interpret data for warning signs can set your teams to work on maintaining equipment before it fails.
Output, cost, and revenue information can also be compiled by AI to offer decision makers a clear picture of how operations are faring relative to the global competition. For example, data points derived by the systems in place can flag important information for review, compile reports, direct field service crews, update schedules, and even modify recipe formulations on the fly depending on environmental factors. Imagine being able to adjust ingredient quantities in real-time based on the quality of raw ingredients.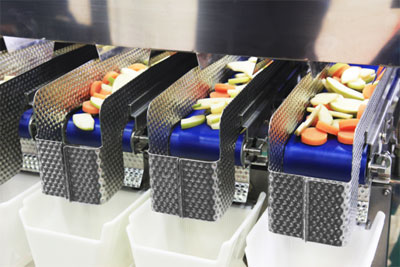 Increasing Consumer Confidence with AI And ERP
In the rapidly changing environment of food and beverage manufacturing, maintaining customer confidence is critical to retaining business. AI, Robotics, and ERP all have a hand in ensuring brand consistency and customer trust. For instance, consider regulatory compliance. The Food Safety Modernization Act (FSMA) is a complex piece of legislation designed to regulate the way foods are grown, harvested and processed. As a result, every food and beverage manufacturer has to know the components of the law to which they must adhere.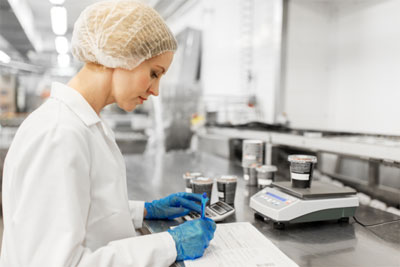 By utilizing intelligent software and refining processes to reduce recalls, lost sales, and legal expenses, businesses can remain more competitive and avoid the potentially fatal mistakes of falling outside of regulation with the products they produce. By enabling superior tracking and traceability alongside more concise testing and validation, advanced technologies can keep such incidents to a minimum, and ensure that when they do arise, they are addressed as quickly and efficiently as possible.
About Encompass Solutions
Encompass Solutions, Inc. is an ERP consulting firm, NetSuite Solution Provider and Epicor Platinum Partner that offers professional services in business consulting, project management, and software implementation. Whether undertaking full-scale implementation, integration, and renovation of existing systems or addressing the emerging challenges in corporate and operational growth, Encompass provides a specialized approach to every client's needs. As experts in identifying customer requirements and addressing them with the right solutions, we ensure our clients are equipped to match the pace of Industry.