Huge Welcome to Olis Robotics and the Future of Industrial Robot Technology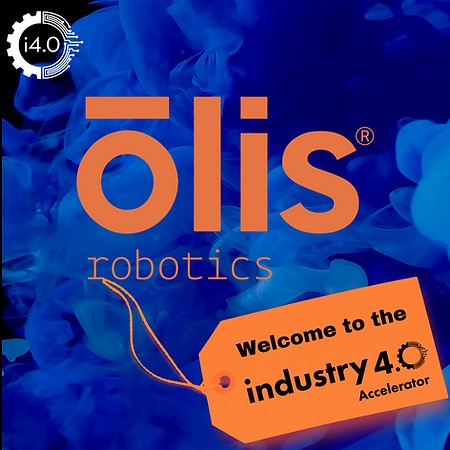 We are excited to announce the newest addition to our i4.0 Accelerator's Tech Portfolio Companies: Olis Robotics! Industrial robots have long been a cornerstone of manufacturing and production processes, streamlining operations and boosting efficiency. However, the limitations of these robots when it comes to remote control and error recovery have often posed significant challenges. This is where Olis Robotics comes in, a company dedicated to revolutionizing the way we interact with industrial robots. Through their innovative technologies and expertise, Olis Robotics enables users to seamlessly control robots from a remote location and effortlessly handle error recovery, transforming the way industries operate and bringing about significant advancements in productivity and safety.
By harnessing cutting-edge robotics and artificial intelligence, Olis Robotics empowers users to remotely control robotic systems without any loss in precision or capabilities. Their groundbreaking software platforms provide an intuitive and user-friendly interface, enabling seamless teleoperation and effective remote navigation. This not only brings about a new level of convenience and flexibility in industrial robot control but also significantly reduces risks and costs associated with complex and hazardous tasks. Furthermore, Olis Robotics' advanced error recovery systems allow for quick and efficient problem-solving and fault tolerance, minimizing downtime and maximizing productivity. With Olis Robotics at the forefront, industries across the globe are poised to experience a revolutionary transformation in how they interact and utilize industrial robots. View Olis Robotics' profile now!