Association for Advancing Automation (A3) Mourns the Loss of a Beloved Friend
Mike Kunkle unexpectedly passed away on October 25, 2023. Kunkle contributed to several of A3's robotics safety & certification programs.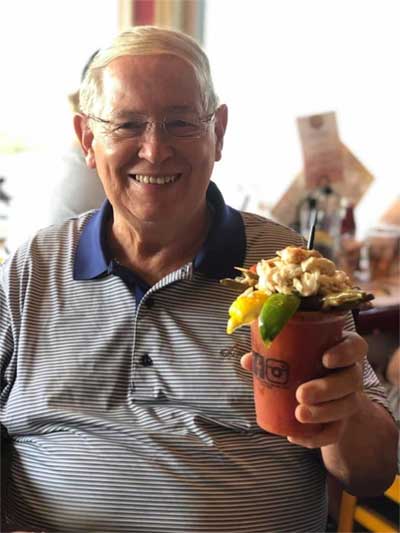 ANN ARBOR, Michigan – It is with heavy hearts that the Association for Advancing Automation (A3) announces the passing of a cherished friend and advocate, Mike Kunkle, on October 25, 2023. We extend our deepest sympathies to Mike's family and friends during this difficult time.
Mike had been an integral part of the association, specifically robot safety and standards, for over 30 years. His dedication, passion and commitment to robotic education and safety will never be forgotten.
"I can't overestimate the impact of this loss on the robotics community and A3" said Jeff Burnstein, A3 President. "Mike has been among our strongest supporters for decades, dating back to his days at Harley-Davidson when he was active in all of our user activities as well as standards development."
Mike was also known for generously offering robot safety and risk assessment best practices and advice to anyone who needed it and was a true exemplar of A3's values.
"This is a tremendous loss to our industry. Mike helped create and was the lead auditor of our global Certified Robot Integrator program. He also contributed faithfully over the years to our safety standards committees. But more than that, he was a kind and caring person, generous with his time, especially if it would help keep workers safe around robots. He was a frequent attendee at our events, including the International Robot Safety Conference earlier this month in Pittsburgh, and always with a smile and a willingness to help. His expertise, kindness, and commitment to service will leave a huge hole in our community" said Carole Franklin, A3 Director of Robotic Standards Development.
About Association for Advancing Automation (A3)
The Association for Advancing Automation (A3) is the leading global advocate for the benefits of automating. A3 promotes automation technologies and ideas that transform the way business is done. Members of A3 represent more than 1200 manufacturers, component suppliers, system integrators, end users, academic institutions, research groups and consulting firms that drive automation forward worldwide.
A3 hosts a number of industry-leading events, including the A3 Business Forum (January 15-17, 2024, Orlando, Florida); Automate (May 6-9, 2024, in Chicago); the International Robot Safety Conference (October 1-3, 2024, Cincinnati, Ohio); and the Autonomous Mobile Robot & Logistics Conference (October 8-10, 2024, Memphis, Tennessee)
For More Information
Clarissa Schwendeman
Association for Advancing Automation
(734) 929-3276