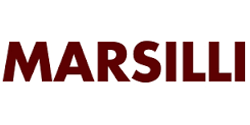 Marsilli North America Inc.
11445 Cronridge Road
Owings Mills, MD 21117
United States

Motion Control & Motors | Member Since 2018
Marsilli is a leading worldwide supplier of motor/coil winding and assembly equipment giving its customers the ability to make motors more efficiently through unique motor winding and manufacturing methodologies. Marsilli, by spear-heading the revolution to use the "open poles" motor winding concept, is assisting the various industries in increasing motor performances by up to 20-25%, allowing companies to gain considerable material cost reduction. Marsilli has delivered leading automation solutions in the winding, soldering, welding(resistance, arc, thermocompression, and laser), as well as general assembly operations for the automotive, consumer, telecommunications, appliance, lighting, medical and identification industries.