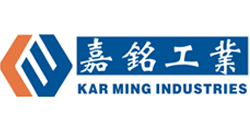 Kar Ming Industrial Supplies, Co., Ltd.
Rm2403 Moon Tower No.20 Ming Yue 1 Road
Gz Dodao Zhong
Guangzhou, Guangdong 510600
China

Vision | Member Since 2017
Kar Ming is a machine vision solution expert in Guangzhou, China, founded in 1992. We design, develop and manufacture the machine vision system, the precision control system as well as the intelligent equipment applied in automotive, pharmaceutical, logistics and beverages industries, etc. We pioneered to design and manufacture a three-dimensional vision navigation robotic hand used in the automotive manufacturing. With our experienced R&D and dedicated sales teams, we are capable of delivering high quality and customized machine vision solution to meet ever-changing needs of clients in the globe. Besides, we partner with various higher education institution in China and various international partners like Cognex, CCS, Parker, DDK, Convum, and Patlite . As the leading provider of machine vision in China, we aim to advance the understanding and implementation of vision technologies to better serve in vision and imaging industries internationally.